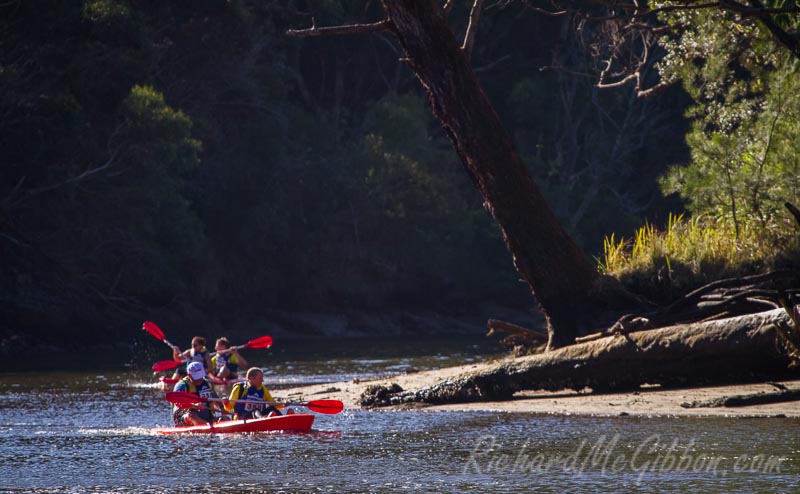 Once again Maximum Adventure has put on a great day out in the form of Kathmandu's Adventure Race in the Royal National Park just to the south of Sydney. The three day event attracted close to 1,000 racers making it the largest turn out for their adventure race series so far. Two different courses were used due to wet weather. Gil and I were there to cover the goings-on under the guise of OuterImage of the second weekend and luckily the weather shone bright over that couple of days.
 The race covered 5 different disciplines which included trail running, mountain biking, kayaking, orienteering and rowing. Judging by some of the antics happening out on the river the rowing was was one of the competitors favourites. I don't think I have ever seen anyone row a rowboat backwards up a river before, quite humorous indeed.
 A big congratulations has to go out Maximum Adventure and Kathmandu for putting on such a great race and to all the competitors for making it a such a memorable weekend.