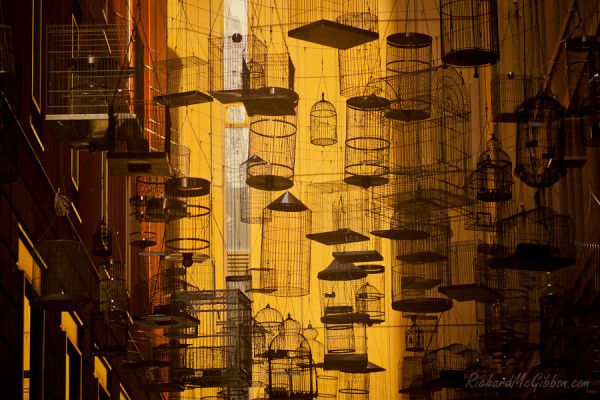 Yesterday I went on my first ever photowalk. A photowalk is basically a bunch of photographers (in this case about 130) who stroll around the city and take photos. It should perhaps be called a photostroll as that to me sounds a lot more casual and my photowalk was certainly a casual affair. For me spending time with other like-minded people and just making new friends. That's not to say that I didn't take any photos I just didn't take that many.
The walk started off at Hyde Park in Sydney and meandered it's way through the streets to Observatory Hill near the Harbour Bridge. So we didn't come across like a protest march and get ourselves thrown in jail the group was split into smaller ones. The groups kept meeting up with each other and converging at key points through the city. I am sure that as we split again I found myself following a different group each time, not that this was an issue as the whole thing was very casual.
The photowalk was organised by three photographers from Google+, Giuseppe Basile, Michael Sutton and Gretchen Chappelle.  Lockey McGrath from Google got wind of the event as it was being organised  and Google themselves kindly threw their weight behind it giving all participants a t-shirt, new camera strap and to top it all off put on drinks and a BBQ at the end of the day for anyone. I was very impressed by this from Google. They seem to be determined to take Google+ further than just another social media site and turn it into something more like a small online community. It has certainly become an amazing place to talk to fellow photographers, follow their work and get inspired by all the wonderful images on there. So in closing I just want to say a big thanks to all the organisers and to Google for making it such a fun day out.