I met up with Jason Lorch from Tyres and Soles last week and we went to the ORA (Outdoor Retailer Australia show) to check out the new products hitting our shelves in the next few months. Here are a few words he put together to go with my photos from the event.
It was our second year at the ORA show and ran from the 17th – 19th June at Hordern Pavilion and Royal Hall of Industries, Moore Park Sydney. Although a little quieter than last year, there were still plenty of interesting brands and products on display.
We didn't shoot everything as some items are still a little hush, hush, but we managed to snap a few that the exhibitors were comfortable for us to share.
Hoka One One
Hoka One One produces incredibly lightweight and technical hiking and trail running shoes. It was the first time I'd actually got up close to this brand and was blown away. The shoes offer the same levels of technical features as you'd expect from an alpine boot but using different materials and technology, they are so much lighter and less cumbersome.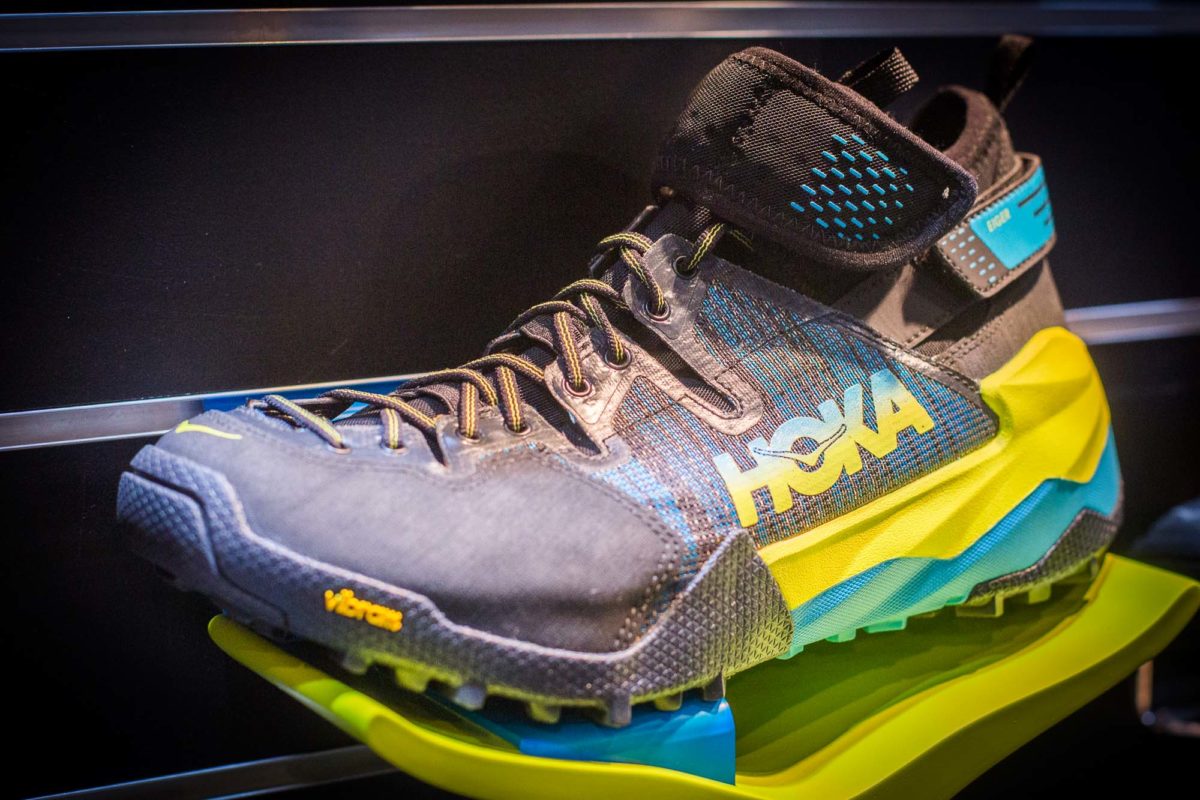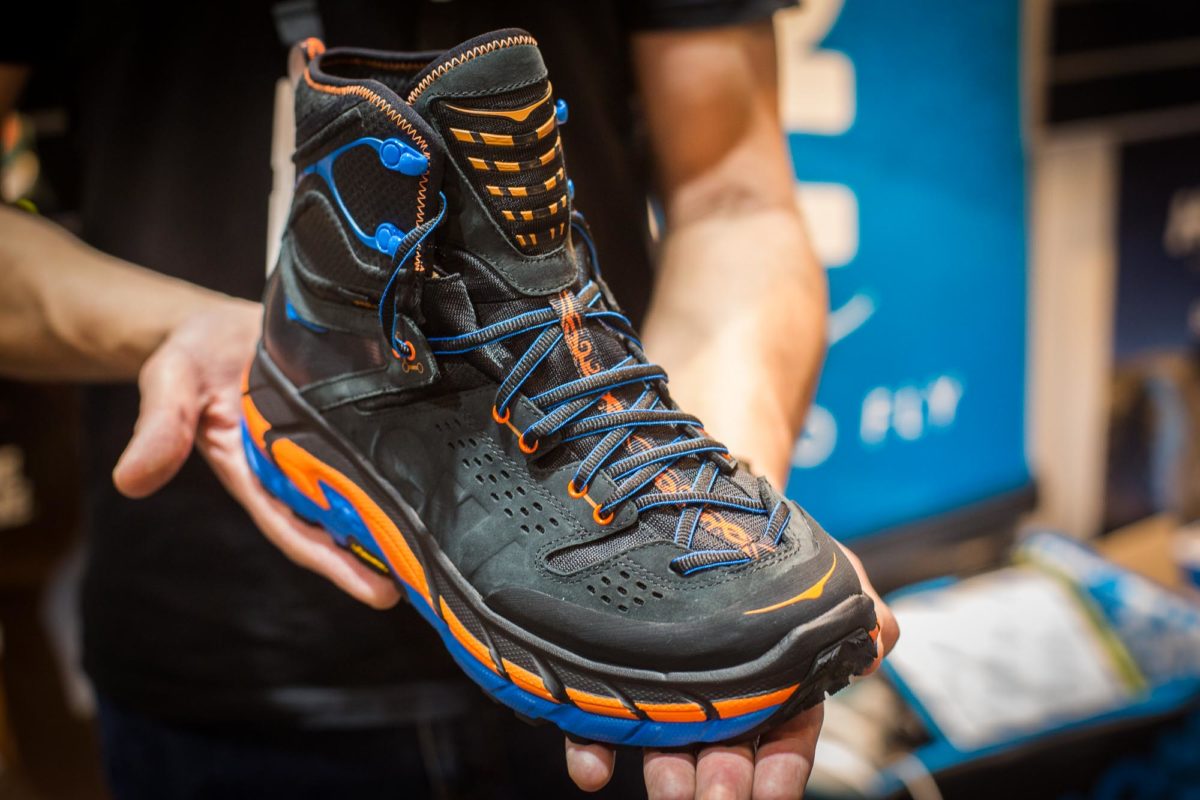 Marmot
Marmot has been around since 1974 and is a well-known brand in the outdoors scene. There were a few key items that caught out attention on their stand this year, but the star for us was what Marmot are calling their Ultra-Light rain jacket. We like to call it the Uber-Ultra Rain Jacket because it weighs in at under 300grams!
Marmot's ultra, ultra light rain jacket is off the charts

Marmot have really stepped up their range this year

Beautifully designed jackets
Otter Box
Otter Box are best known for their number one selling smartphone cases, so we were excited to discover that they have now just launched a range of cooler cases. The cases come in a soft and hard version and a number of different size specifications. Each case has a set of add-ons to that you clip to the case, such as bottle opener, waterproof pouch, small cutting table and a side table and can keep items cold for up to 10 days!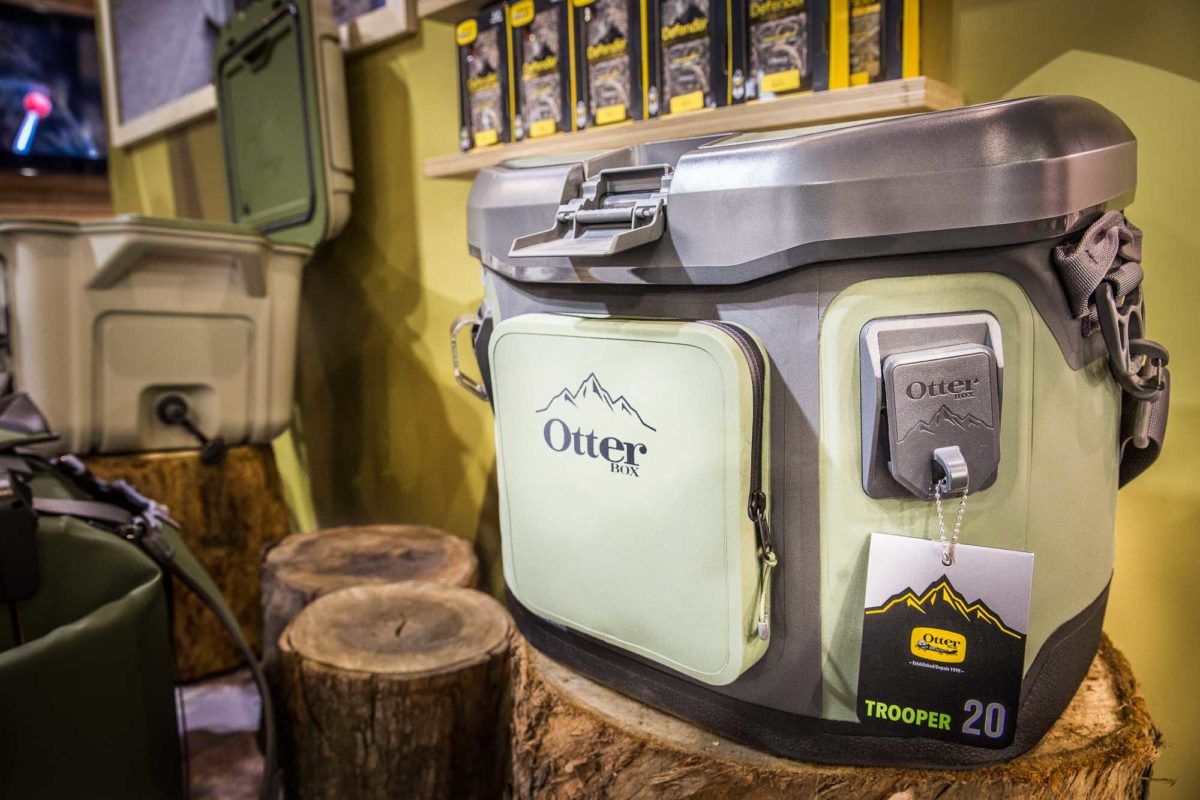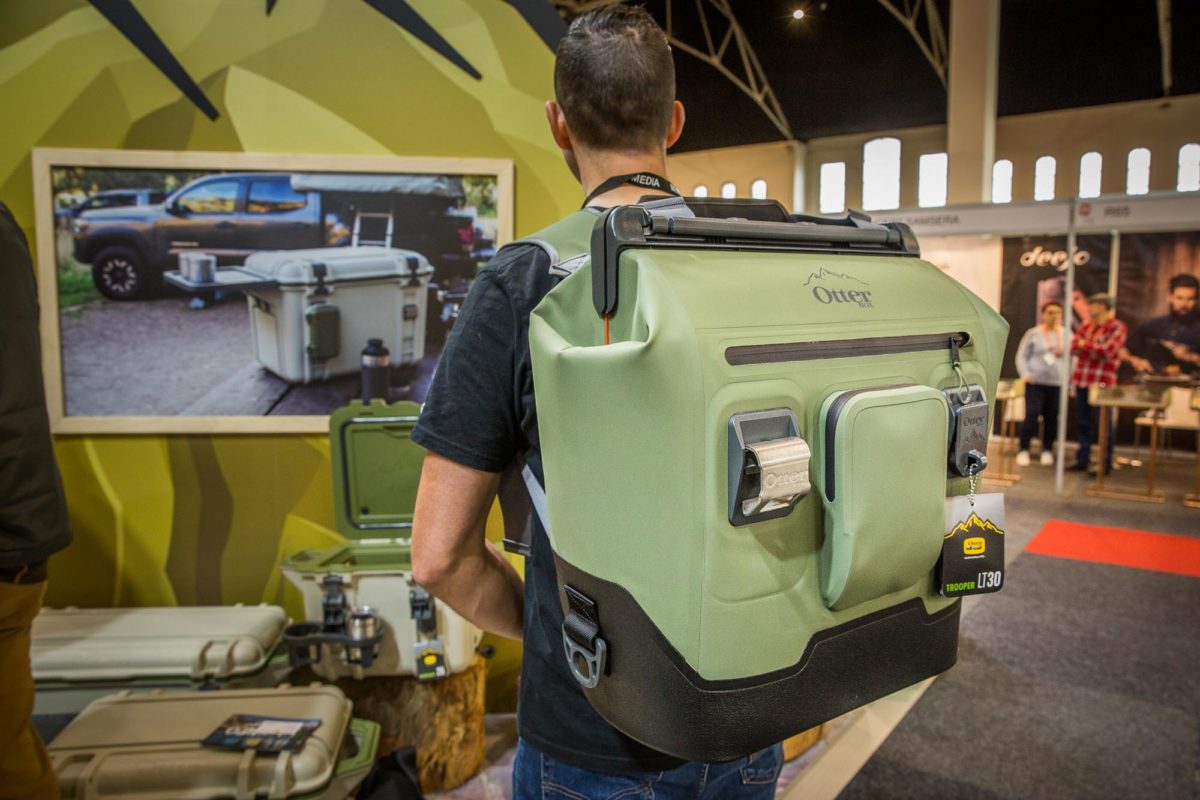 Injinji
Although they still give me the creeps, the Injinji socks do offer something over traditional socks. The Injinji socks helps reduce excess toe rubbing which can lead to blisters, by wrapping each individual toe, just like a glove. Their latest designs have a certain Australian flair to them.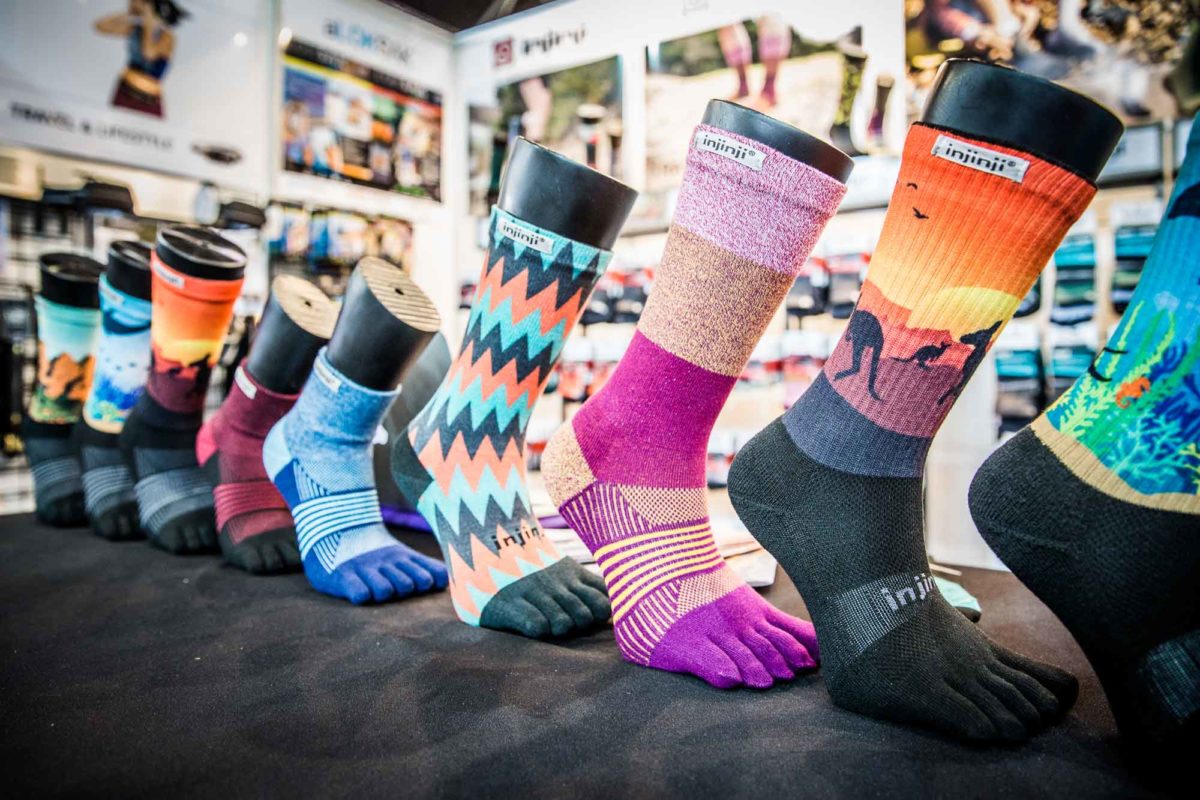 Spibelt
Spibelt offers a discreet and convenient way to carry your phone, keys, credit cards, and ID while running or on the go. The belts stretch to accommodate a large number of goods. We were surprised. We can see these move into the MTB scene at some stage. There is an opportunity here. We did drop a few design hints to the exhibitor, hopefully, it sunk in.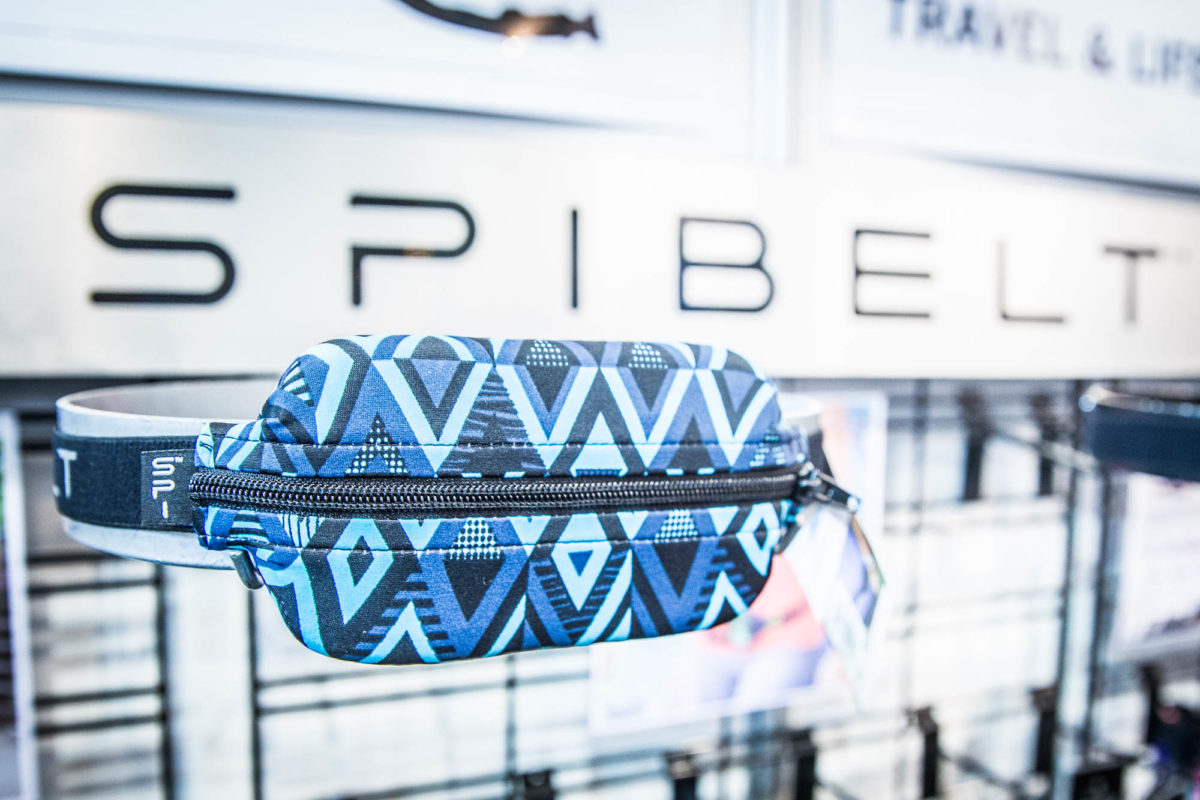 TOPO
TOPO make a range of very comfortable trail running shoes. The design is similar to the Altra shoe, with a wide toe box area allowing your feet to splay out naturally, rather than crammed into a narrow shape, which most running shoe manufacturers are still developing. This reduces foot fatigue and plants your foot in a much more natural and logical position.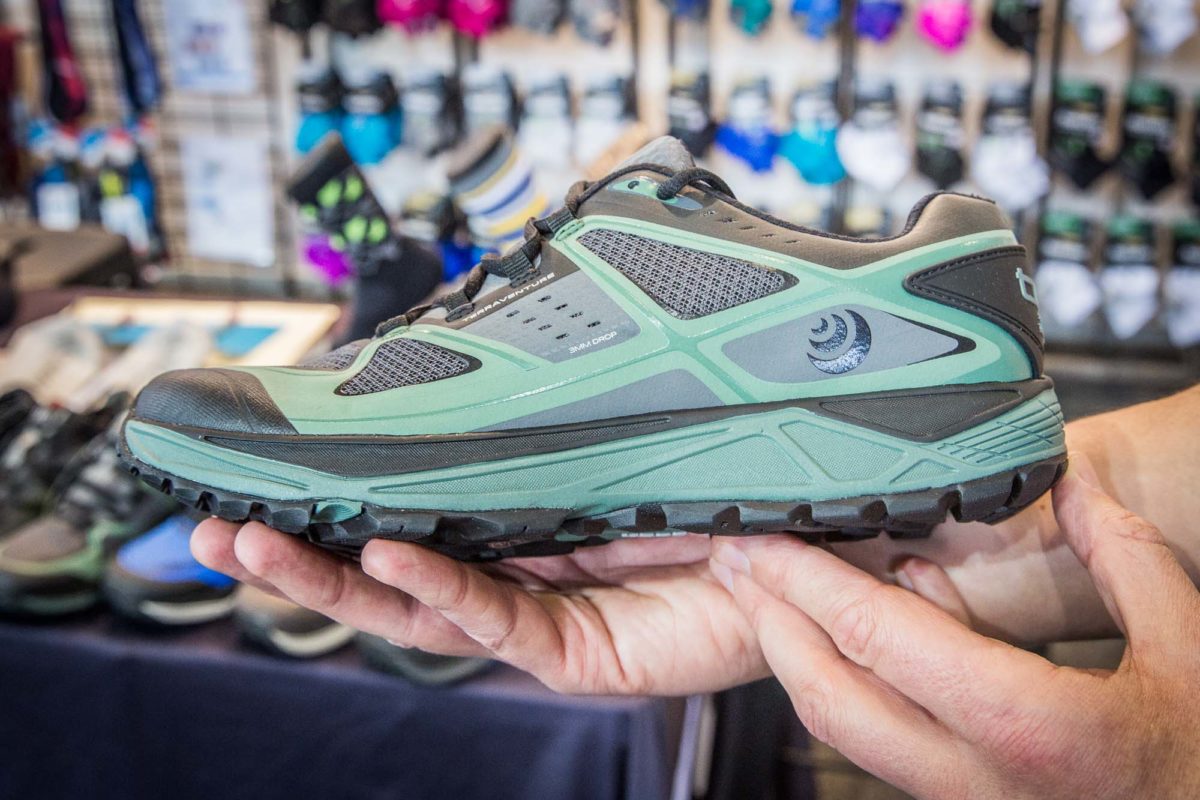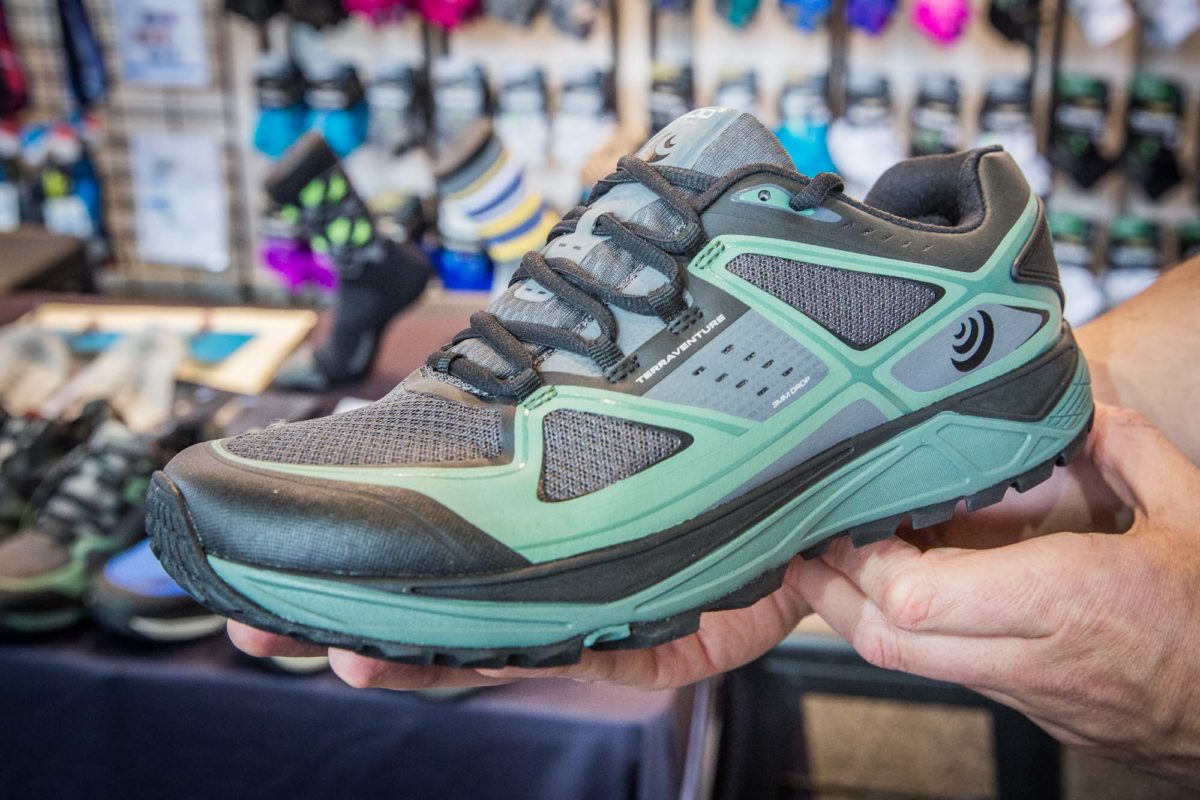 Ultimate Direction
Ultimate Direction are well known in the trail running world for creating highly functional and lightweight running packs and vests. The Marathon Vest will be one of their lightest and adjustable running vests coming out soon. This was a sample version, so the final product may look slightly different. Be sure to stay tuned for this release!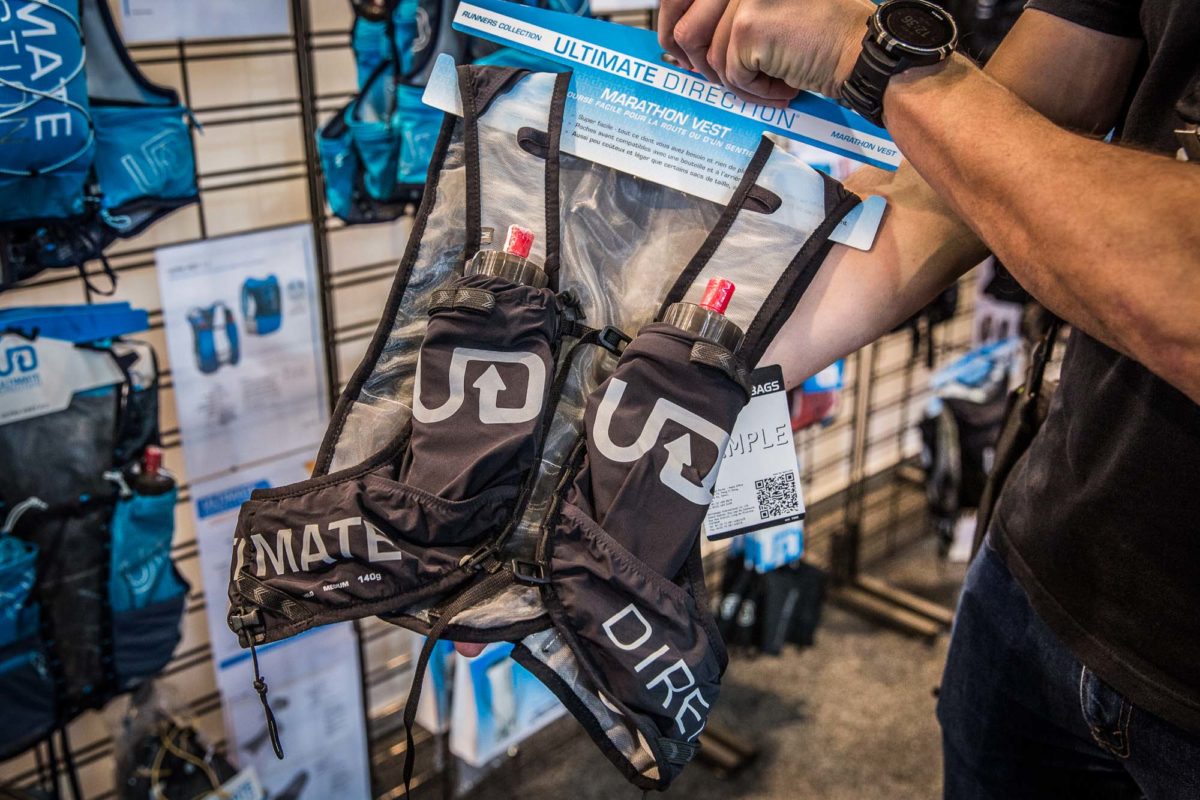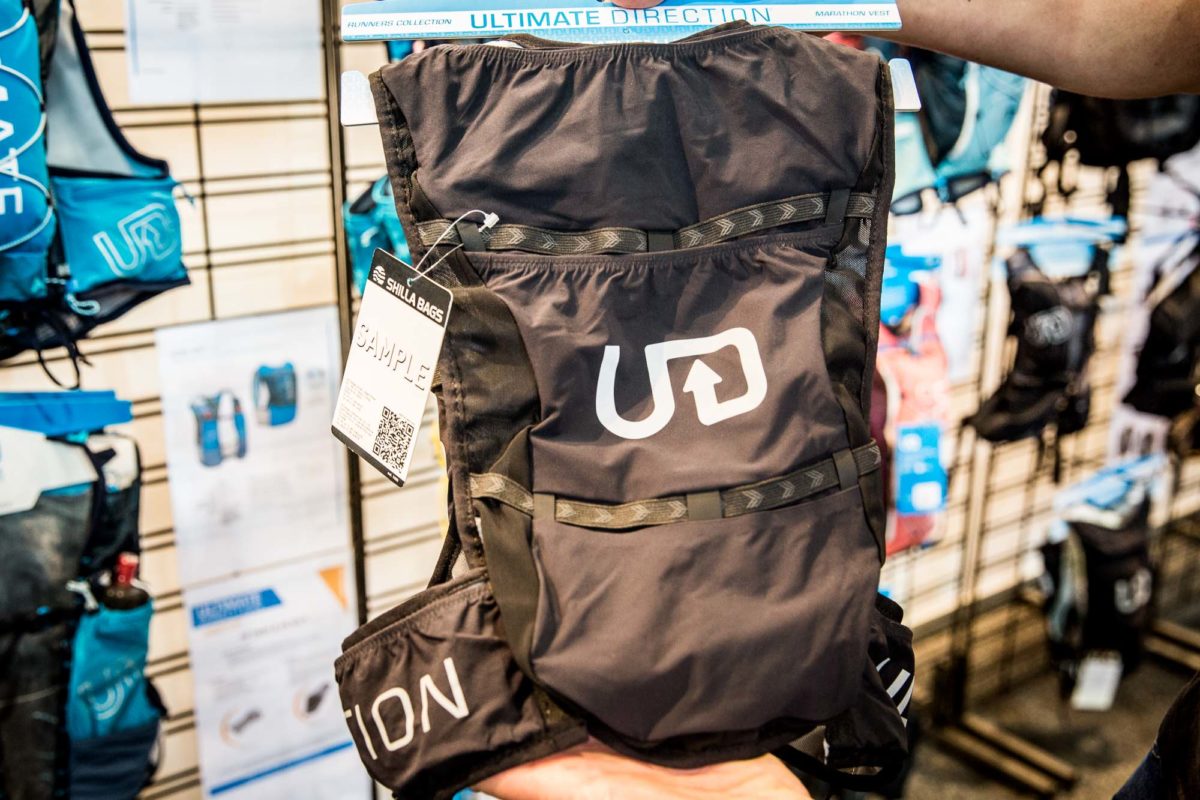 Power Buddy
Power Buddy are going to be launching a range of silent, mobile lithium power stations. They will feature a dozen different output ports built-in, including 240V AC, Cigarette Lighter, Quick Charge USB, Type C and 12 volt DC to run and charge multiple devices while off the grid. These are so powerful that they will pretty much blow all other power banks on the market, out of the stratosphere.
We had a great chat with the creator of these models and are very excited to see the launch of these into the market, later this year. We'll be running a test and review on these, so stay tuned!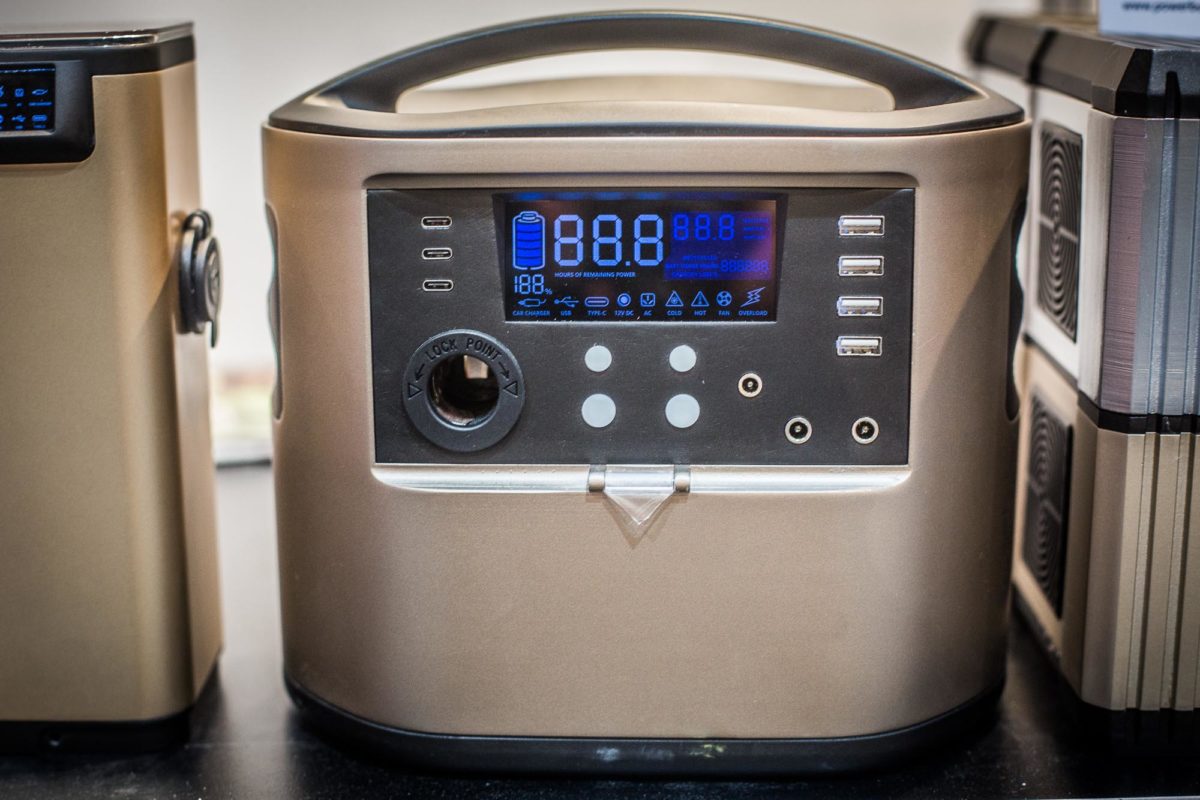 Adrenalin
Adrenalin is an Australian brand based on the Northern Beaches. They have been making, among other things, very high-quality wetsuits and thermal-wear for years. This year they have released a thermal jacket using their 2P technology. The jacket has outstanding breathable and wind resistance qualities, ideal for not only coastal activities but any outdoor adventure. From what we saw and felt of this product, we can safely say it will be a highly sought after piece of kit. Get in touch with them to find out more.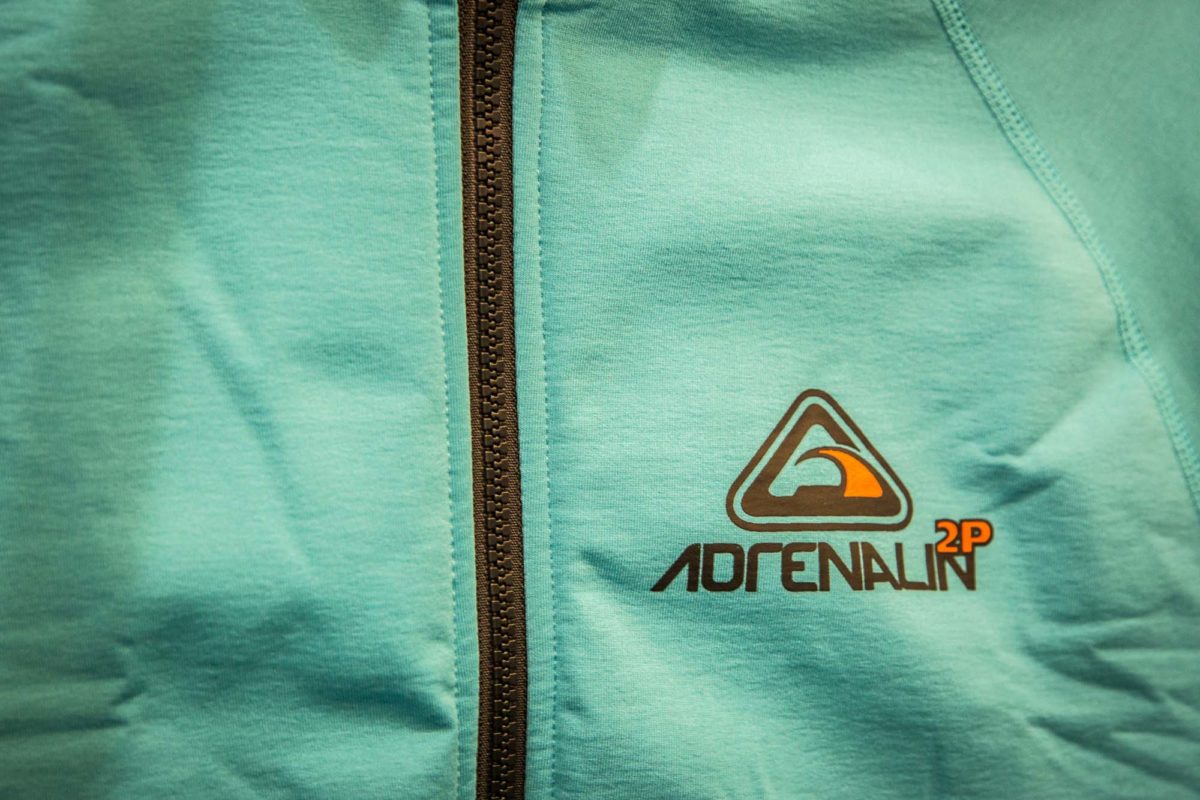 So iLL
So iLL have moved the indoor climbing industry out of the dreary, cold warehouse walls and into the sizzle of unchartered terrains. They have a unique blend of fashion, art and climbing all mixed into one. Their design, brand and ethos are inspiring. They are a truly exciting brand worth checking out if you haven't already.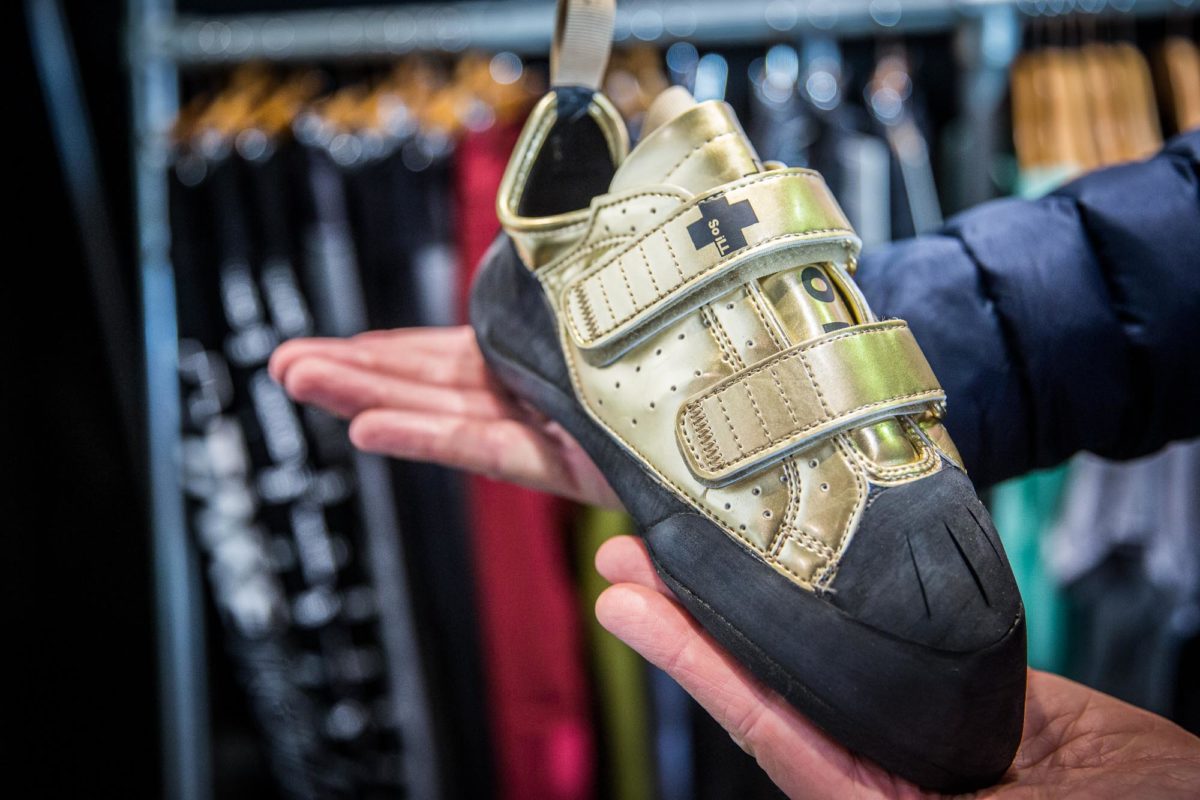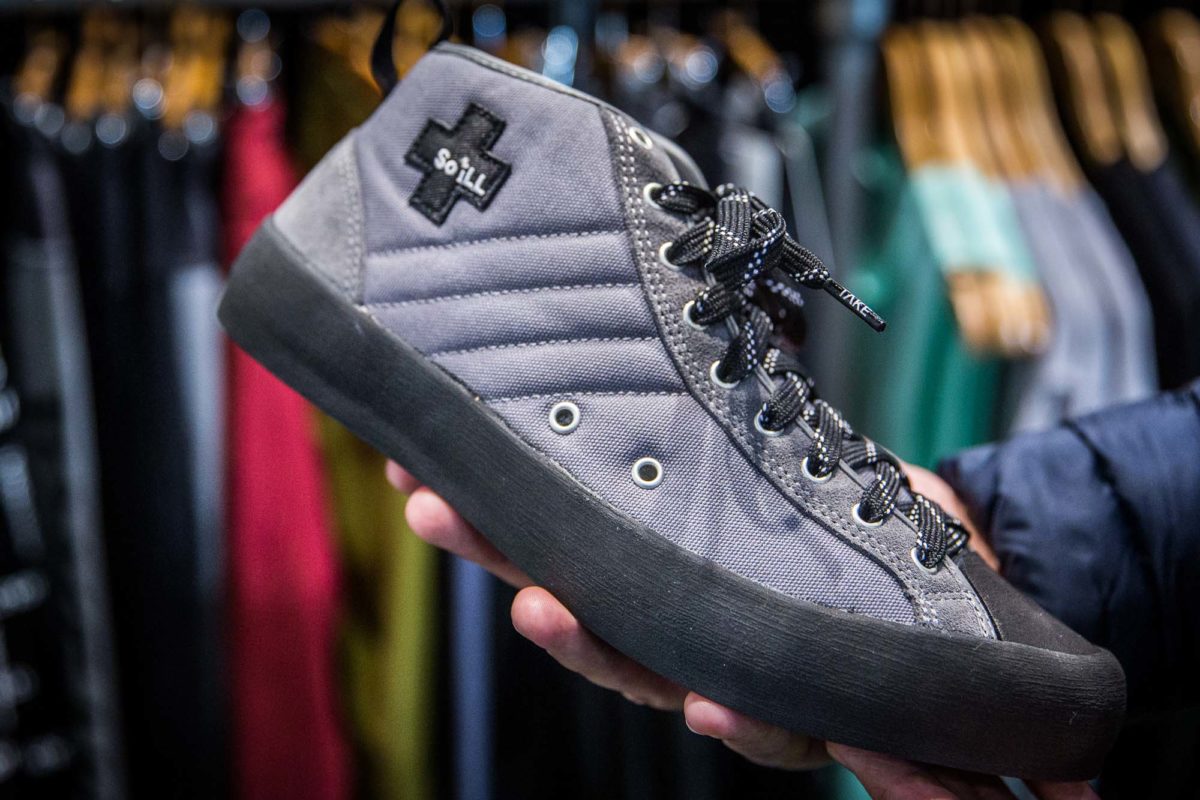 Sierra Designs
Sierra Designs are a massive outdoor company and have been on the scene for many years. They offer a range of entry-level products all the way up to the extreme end for the more experienced and hardcore adventurers out there.
We particularly liked their new Cloud 800 zipperless sleeping bag that has a fold over flap on the entry section, instead of the, sometimes, claustrophobic zip. This is a hybrid mix of a mummy and quilt design, giving you freedom to open up if you begin to overheat. The toe box also has a cooling down feature, with a small slit where you can slip your feet out of.
In addition to these two features, the bag also has small flaps on the rear so you can attach it securely to your sleeping mat, stopping it from slipping off. We also really liked the Australian colours.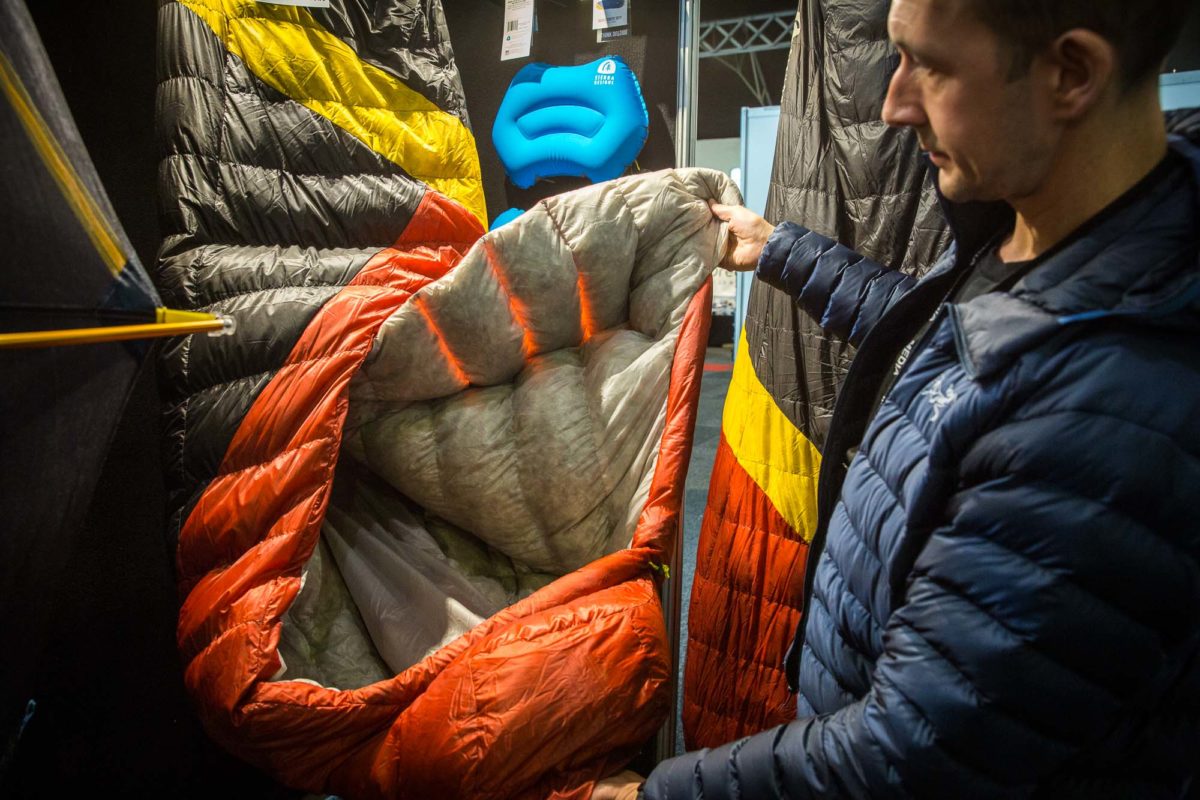 Gregory Packs
We don't often see the Gregory brand out on the Australian trails, so we were happy to check out some of their latest packs. Gregory knows a thing or two about pack design and we've always appreciated their elegant and 'essential only' design features.
Gregory doesn't only focus on hiking activities, they also offer a range of packs for mountain biking as well. Check out their Endo and Avos range.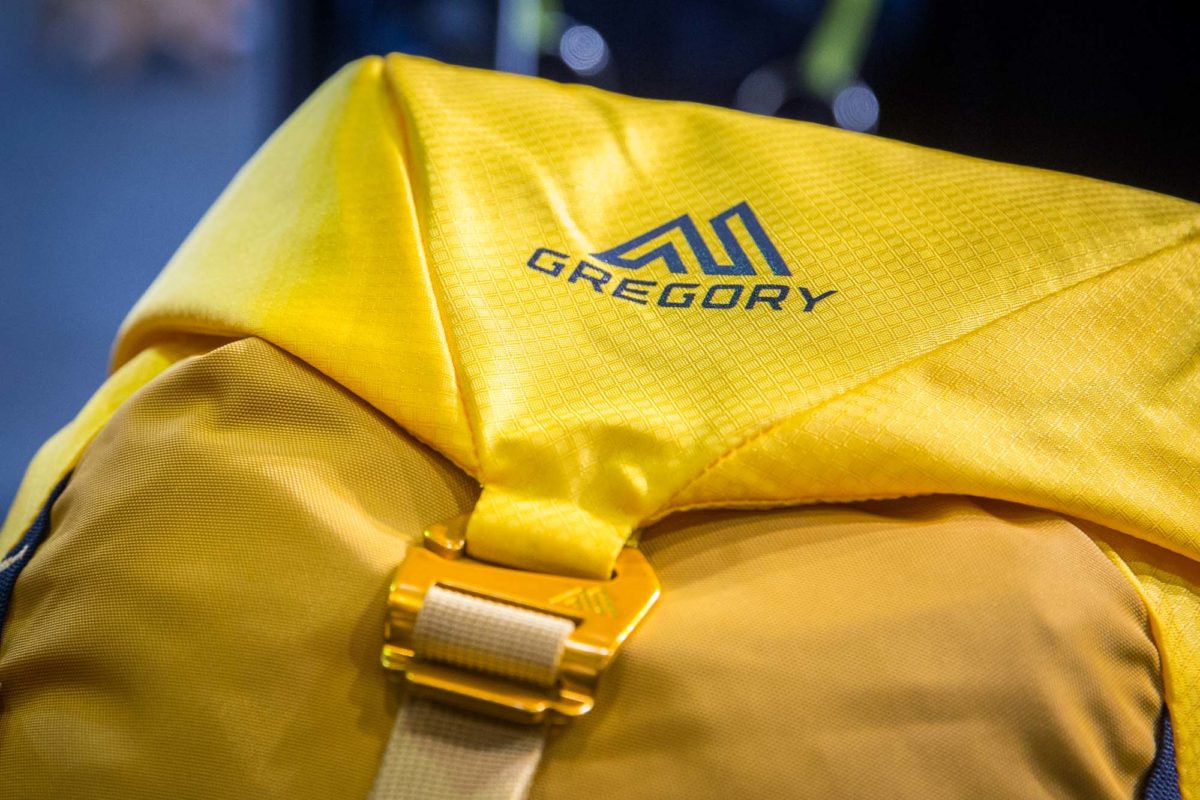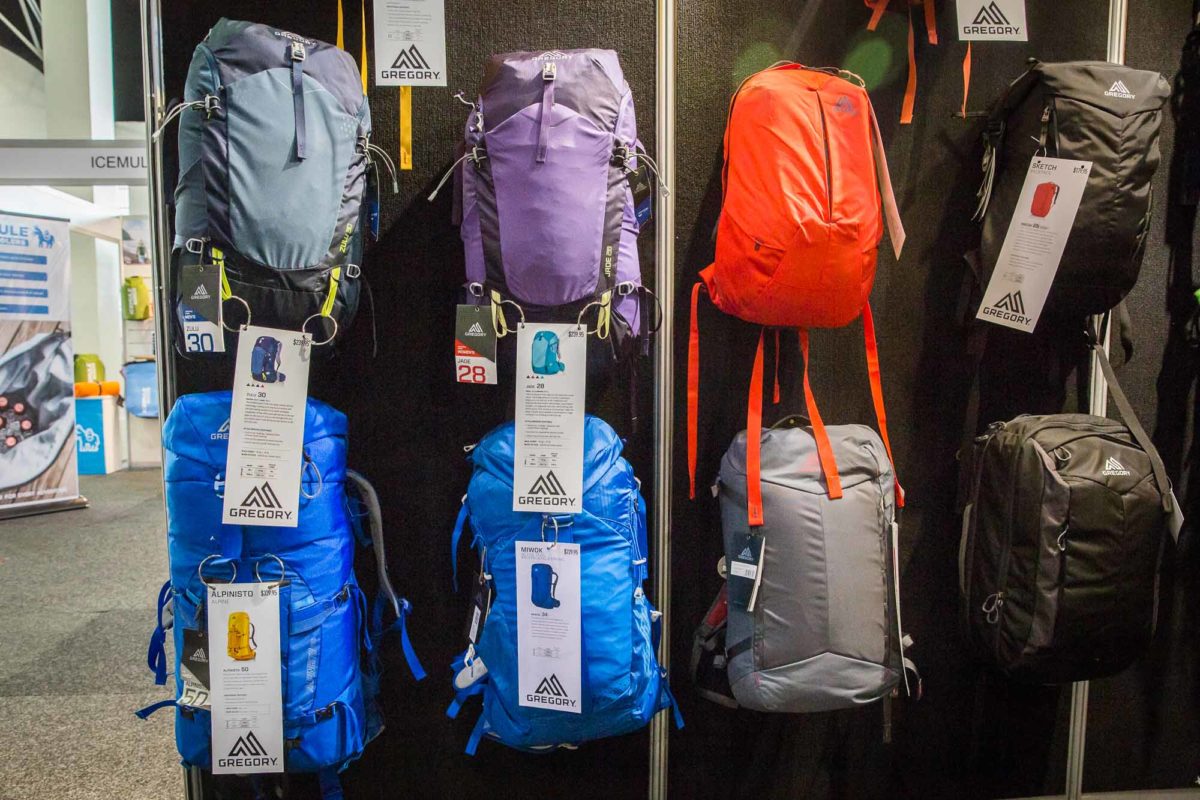 OzTrail
OzTrail always has a large presence at these shows and although I generally just do a quick glance over what they have, this year, however, I noticed a change in their display. It seems there have been some changes in the business and this has opened up some new verticals.
One of these was a 4K video product, which to me, looks like a GoPro but with the OzTrail branding. In terms of price point, that wasn't discussed but it would need to be competitive to go up against the other major brands who have been in this sector for quite some time. Stay tuned!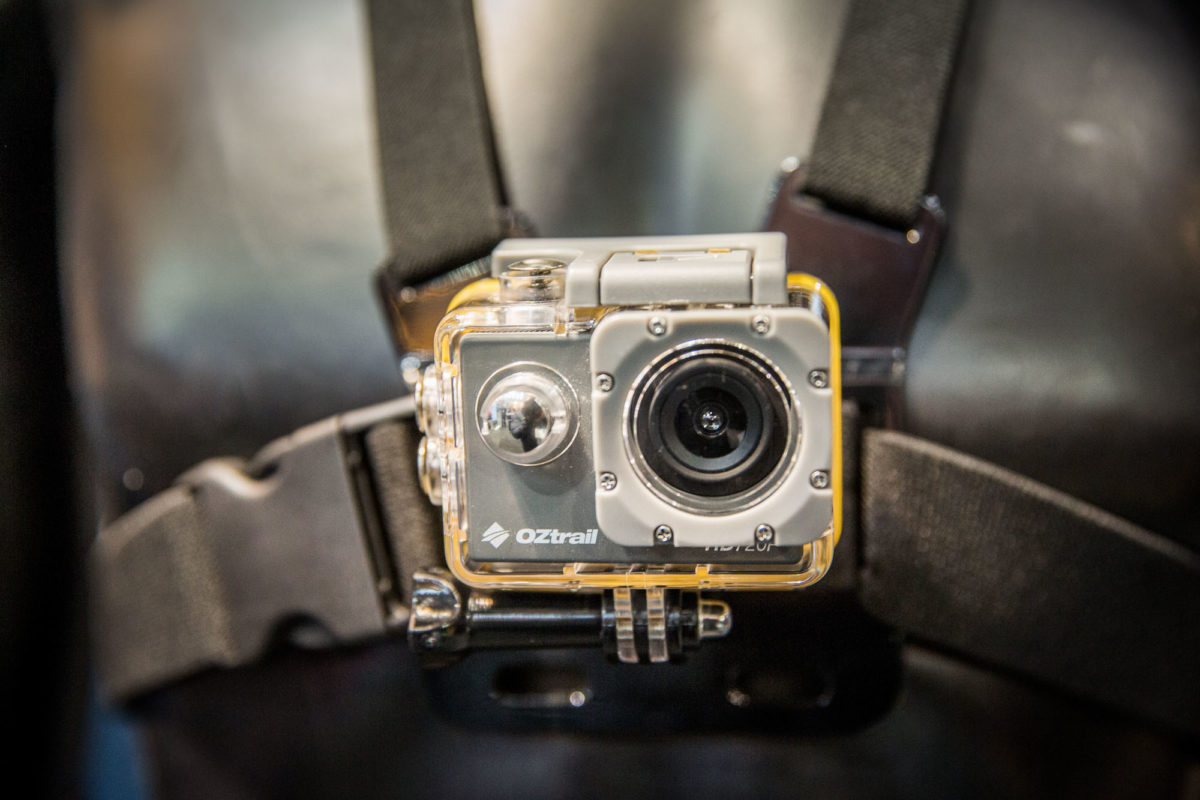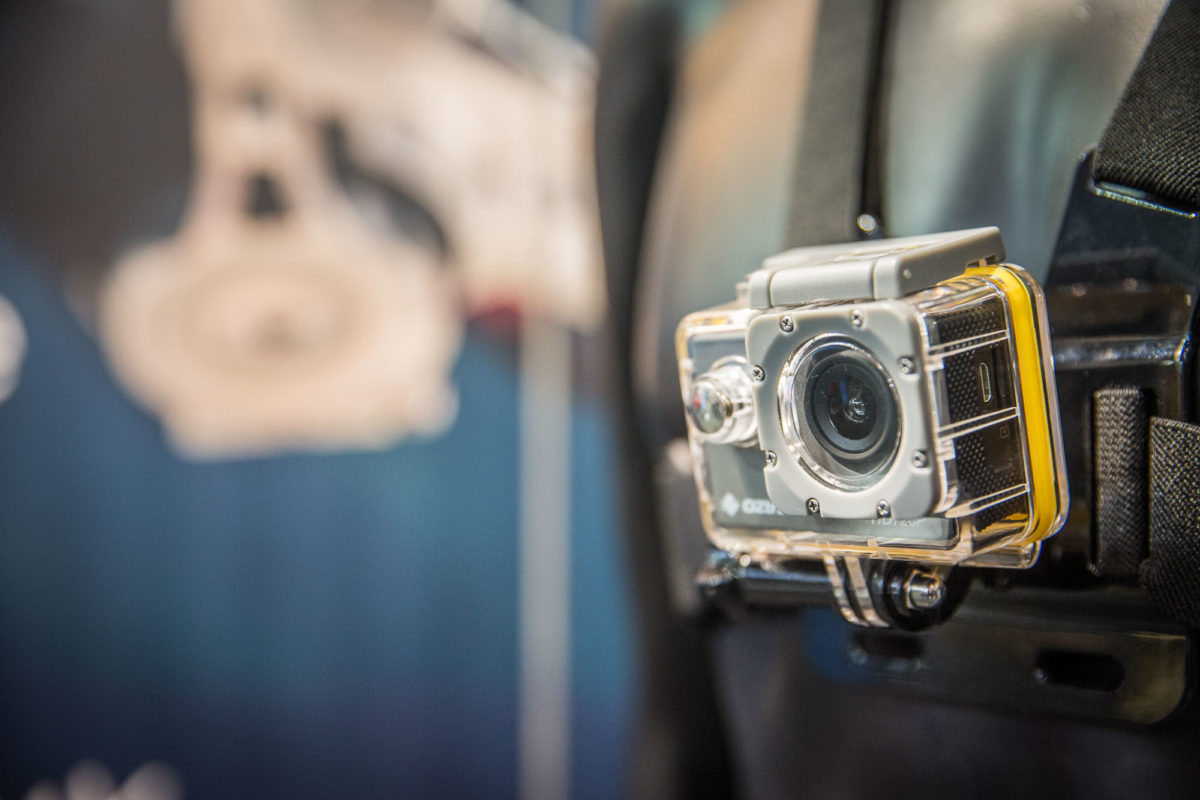 Conclusions
All in all, it was a good show with a lot of interesting brands and products on display. It was much quieter than last year and we weren't sure why this was. I think it could do with a bit of a revamp to be honest, a new location, fresh approach and some more marketing pre-event wouldn't go amiss.
If you're in the outdoor industry or are interested to see what goes on, then this is one you should have on your list. For more information, check out the ORA website.