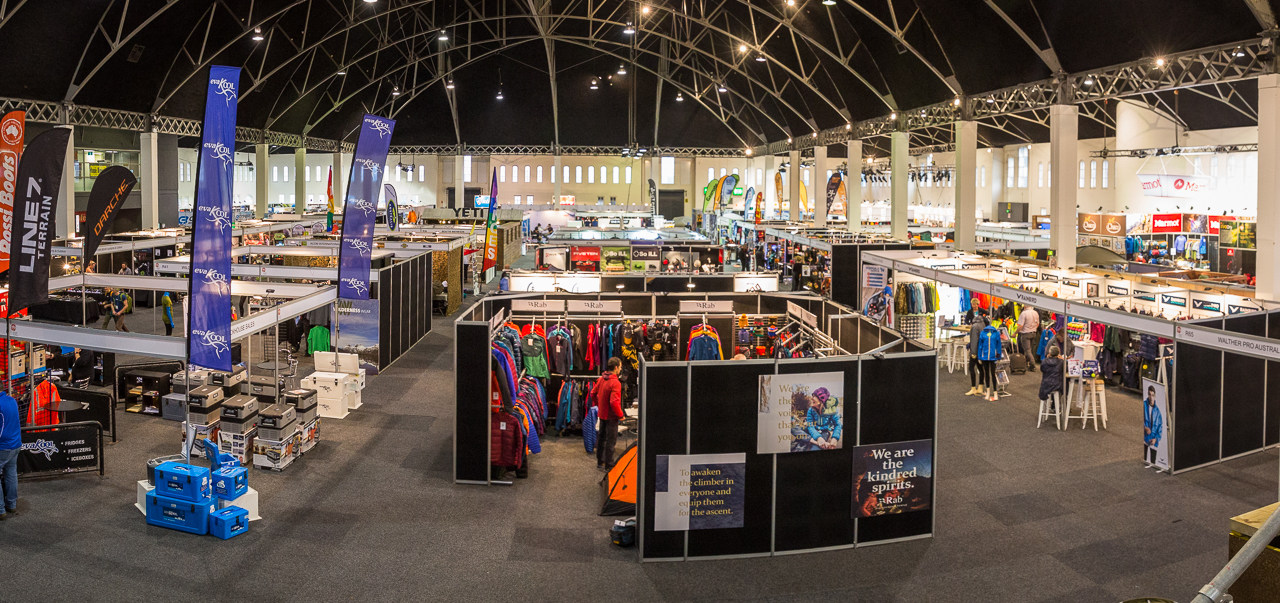 I went to the ORA (Outdoor Retailer Australia show) for a day to have a chat with some people and check out all the new gear that is coming to Australia over the next few months. I teamed up with guest blogger Jason Lorch, editor from Tyres and Soles, who wrote the words below. T&S do loads of great gear reviews on their site and I thought this was exactly their cup of tea. 
---
It was our first time at the ORA show and I only wish we had gone for more than one day. It was on from the 18th – 20th June 2017 at the Royal Hall of Industries and the Hordern Pavilion, Moore Park.
We couldn't shoot every product as some were pre-production and prototype models, and the exhibitors didn't want us shooting those, which is totally understandable. We understand that you need to keep a few tricks up your sleeve in this industry. It's also worth noting that this event is primarily focused on B2B, so business is key here and media although welcomed, are not the highest on the agenda for the exhibitors. Again, we understand and respect that.
But rest assured, we saw a lot and you should all be getting excited about the new products heading your way.
AXISGO (Aquatech)
Aquatech have been around for years making submersible camera housing and other protective gear, at the highest quality. After making very specific products for a certain target market, Aquatech have now jumped into the global market of the smart phone with their AXISGO iPhone underwater case and we managed have a play with it.
The AXISGO is a housing kit that allows you take your iPhone down to depths of 10 metres! It comes in 3 colour choices, with a trigger handle (which was brilliant!) and different housing lenses for different image effects. We saw some of the photos that had been taken with this gadget and the results were astonishing!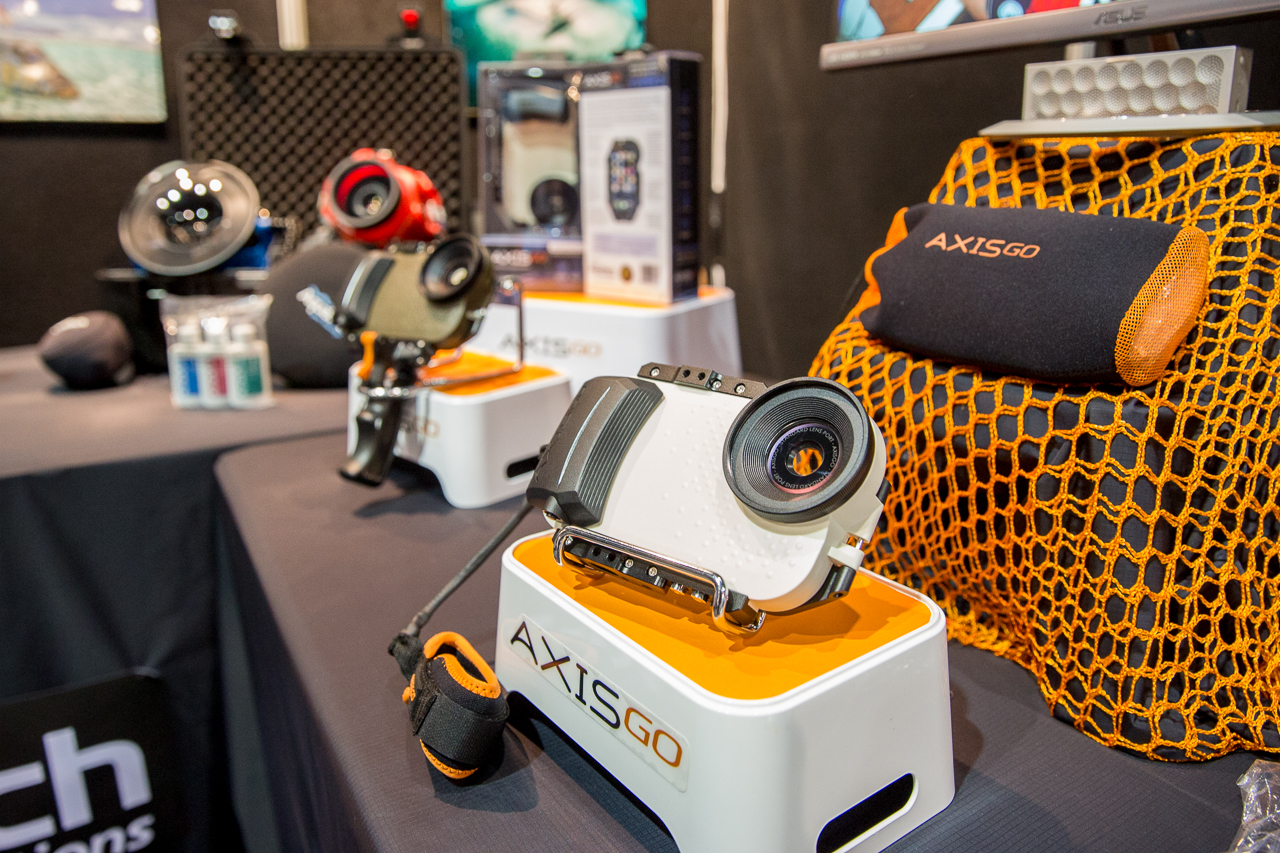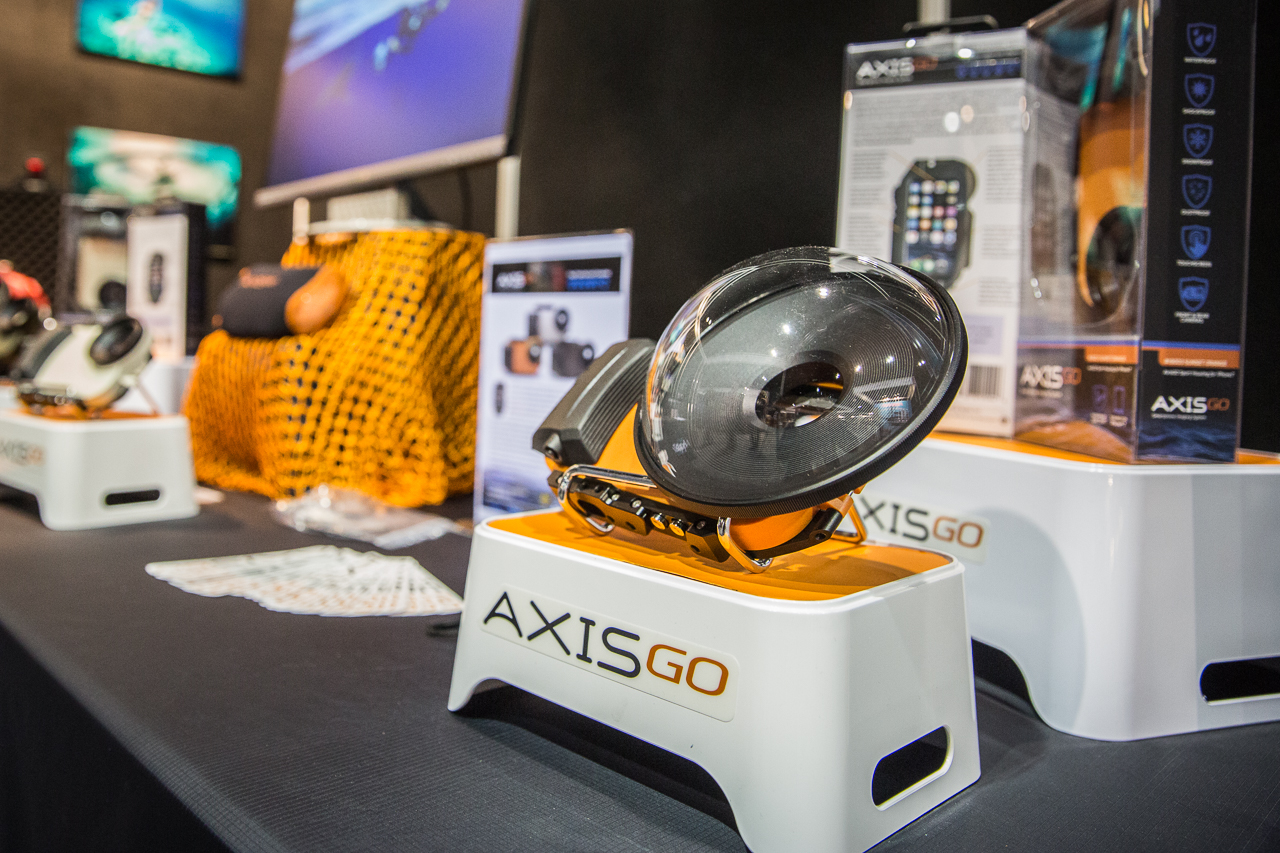 Barz Optics
Barz Optics is an Australian based family company located at Burleigh Heads in Queensland on the east coast of Australia. They offer a huge range of optics and frame types for any situation. Floating models, kids polarised models, melanin infused polarised sunglass lenses, polarised lenses with bifocal reader, prescription lenses….
New products at the show included their latest floating model, the Polarised Photochromic BiFocal Reader – the Cabo, as well as the new kids floating polarised model, the Grom. They've also released a cycling focused model which have been very popular with the cycling community to date. We recommend you checking them out.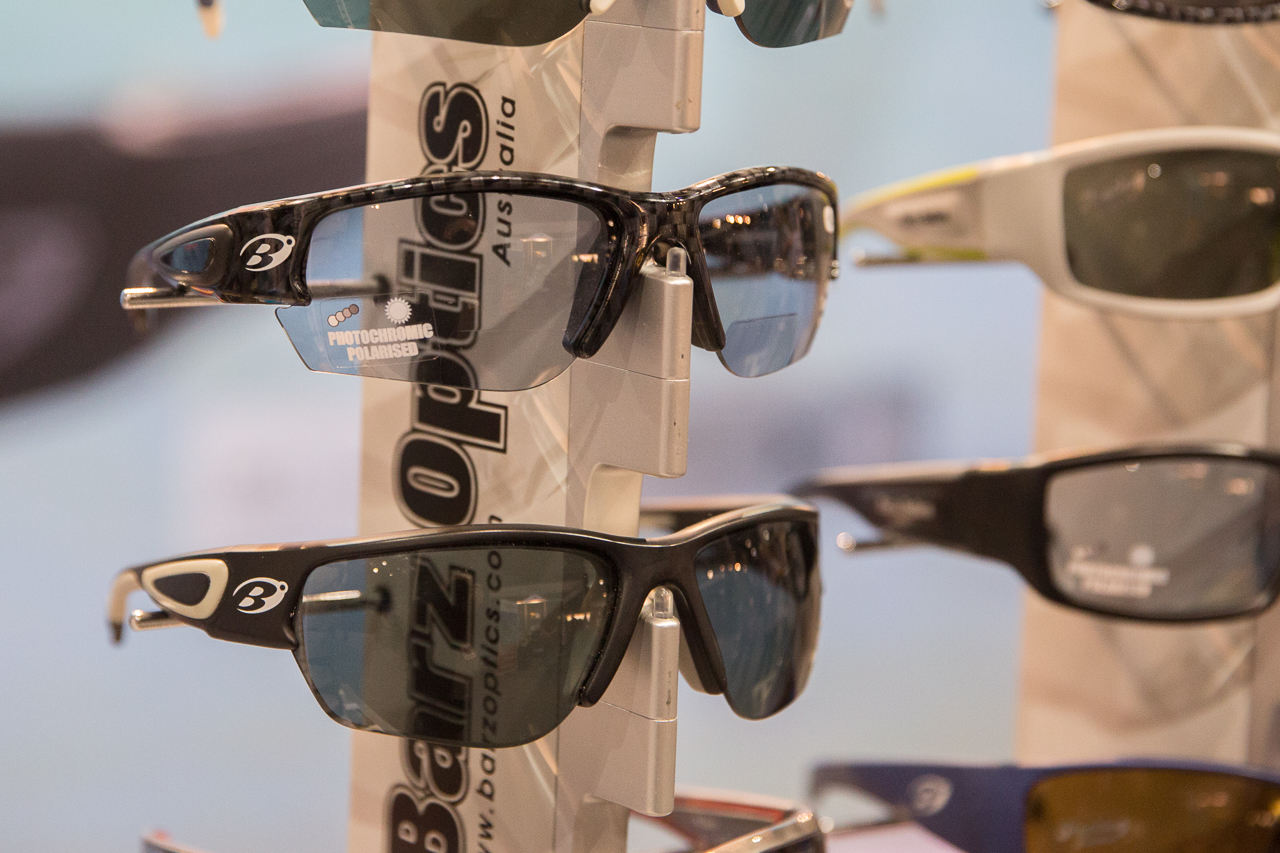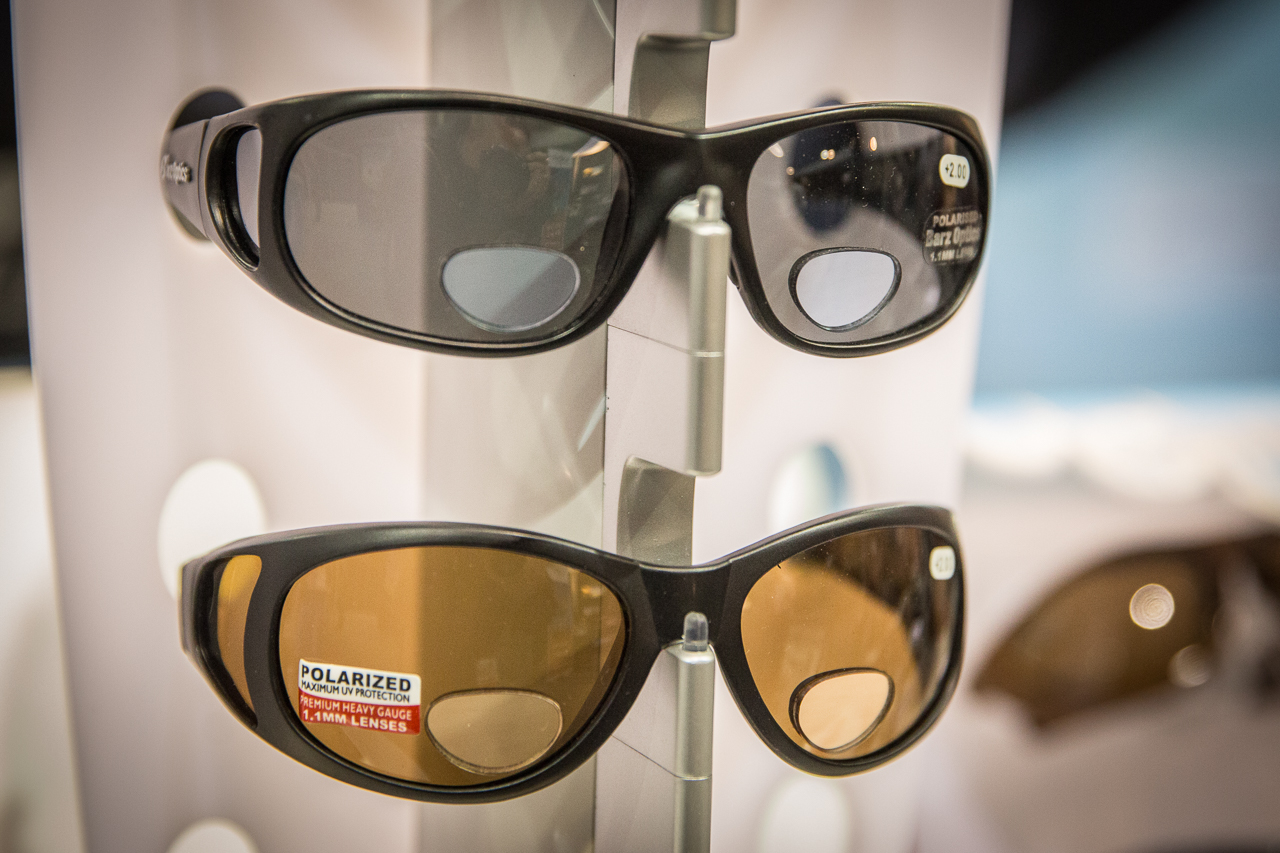 LifeStraw
LifeStraw started in 1994 with their first filter that could remove Guinea worm larvae from water. It then evolved into a more effective pipe form in 1999 and is essentially the design you see today. Since then, more than 37 million LifeStraw Guinea Worm filters have contributed to the near-eradication of the disease.
The design is simple, elegant and highly effective at removing 99.9999% of waterborne bacteria, including E. coli and salmonella. It weighs only 57grams and can be placed into your pack or pocket. You can literally drop down to a dirty puddle and suck it up. The effect it has had on third world communities has been hugely impactful.
LifeStraw now have a range of products from the individual LifeStraw, LifeStraw Go, LifeStraw Mission and the LifeStraw Family. Plus, for each LifeStraw that is purchased, one school child in a developing community receives safe drinking water for an entire school year.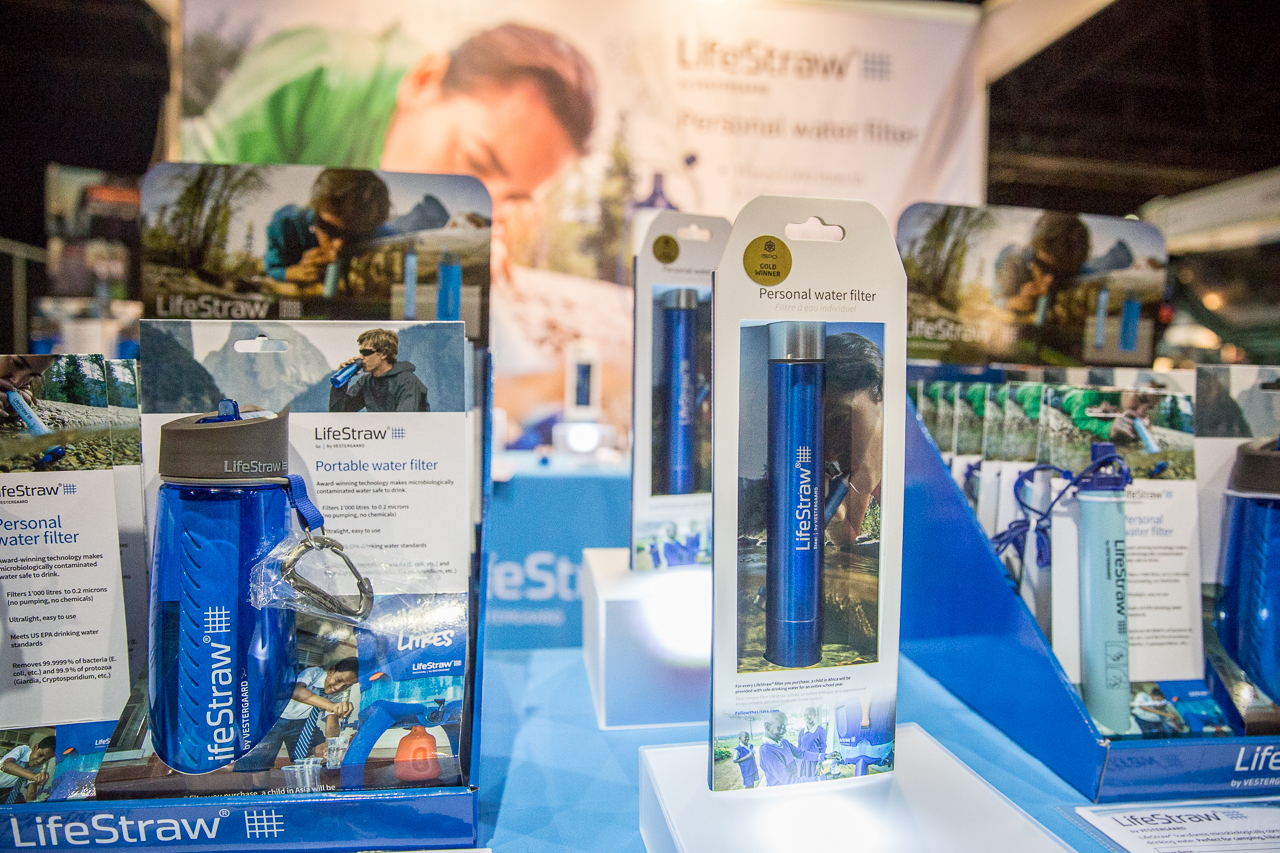 UQUIP
One of the main purposes of attending the ORA 2017 show was to discover new brands. One such brand is UQUIP. A small company based in Bad Bramstedt in Northern Germany (close to Hamburg). They produce a range of camping products such as stools, beds, portable storage, mats and lights.
What impressed us was the detail and the level of quality in their designs. One item caught our eye straight away. It was a teeny weeny folding chair, that looked as if it would fit a very small dog or kitten. In fact it can hold up to 150kgs of weight yet it only weighs 250grams! So we just had to test this out for ourselves.
Although I'm nowhere near that weight, it felt incredibly secure and rigid under me. It was also surprisingly comfortable.  We could see this stool being incredibly handy for many uses especially for the professional photographer who needs to carry a lot of stuff around and sitting in the same spot for long periods of time.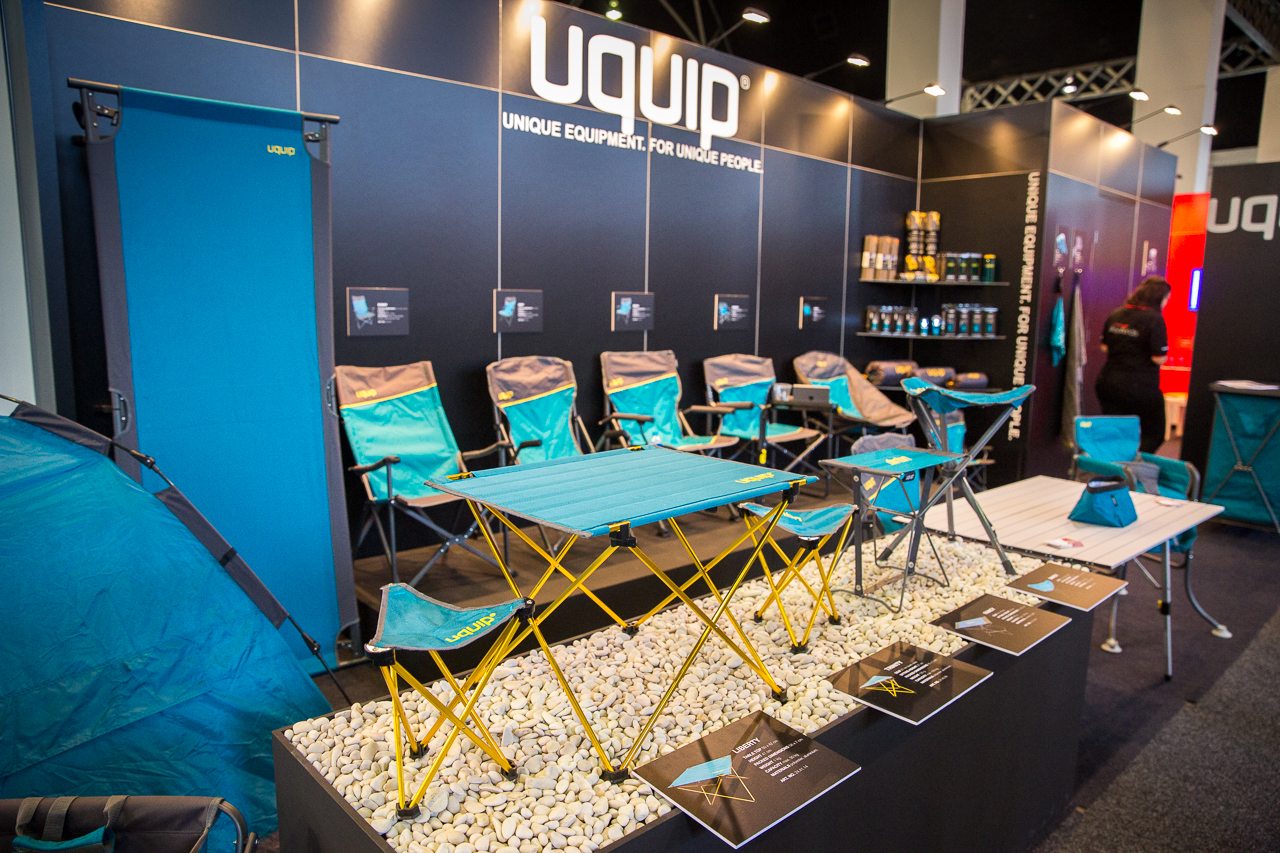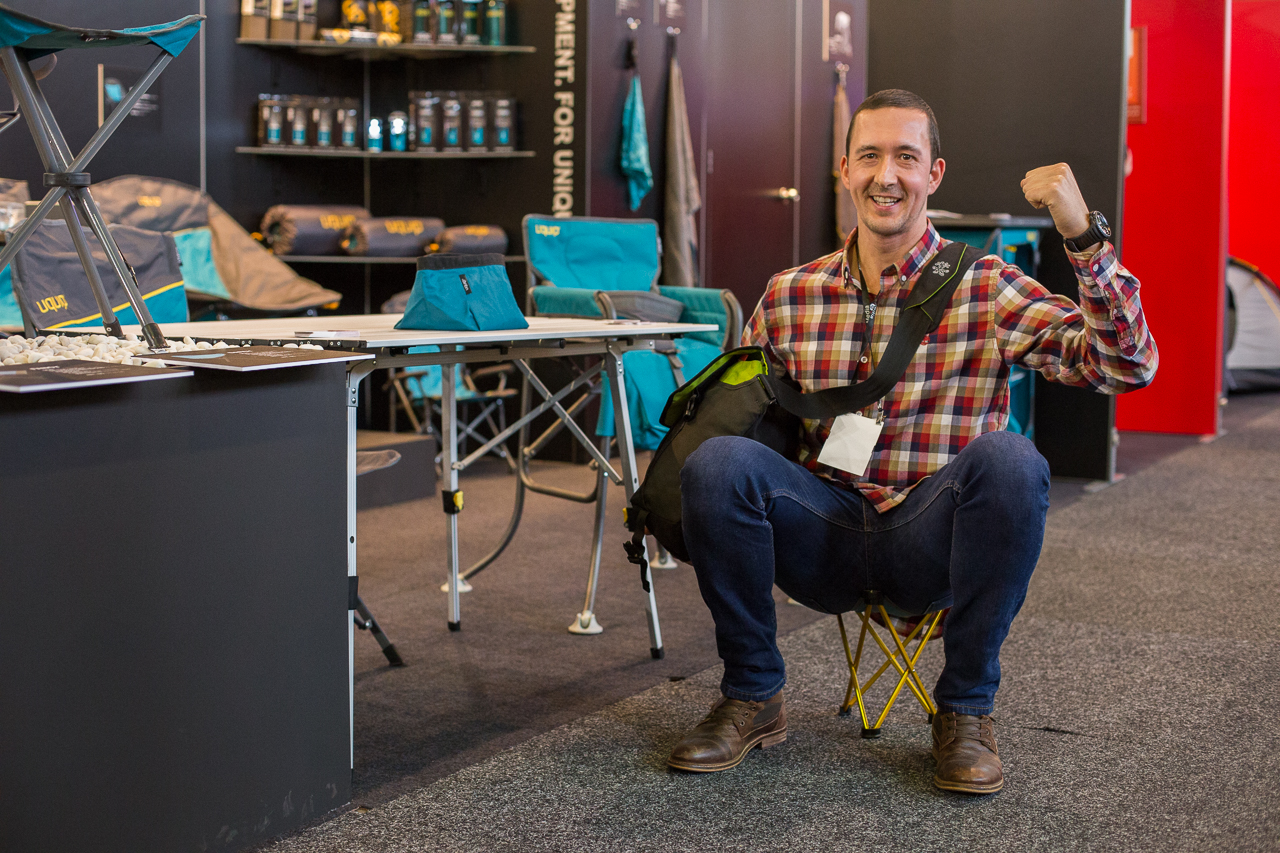 THERMAREST
We're fans of the THERMAREST products, namely their air mattresses and sleeping bags but we haven't had much exposure to their tent range, so were happy  to see their Tranquility tent on display.  The tent itself appeared well built and had all the quality you would expect from this brand. It is aimed more at car camping, so don't expect anything lightweight that you can carry in your pack for multiple days.
The 4 man tent weighs in at 5.19 kg. If you're looking for high quality and not concerned about weight for those short trips to your favourite car camp spot, then you'd do well with these tents. Thermarest offer a range of 4 to 6 man tents, shelters and footprints.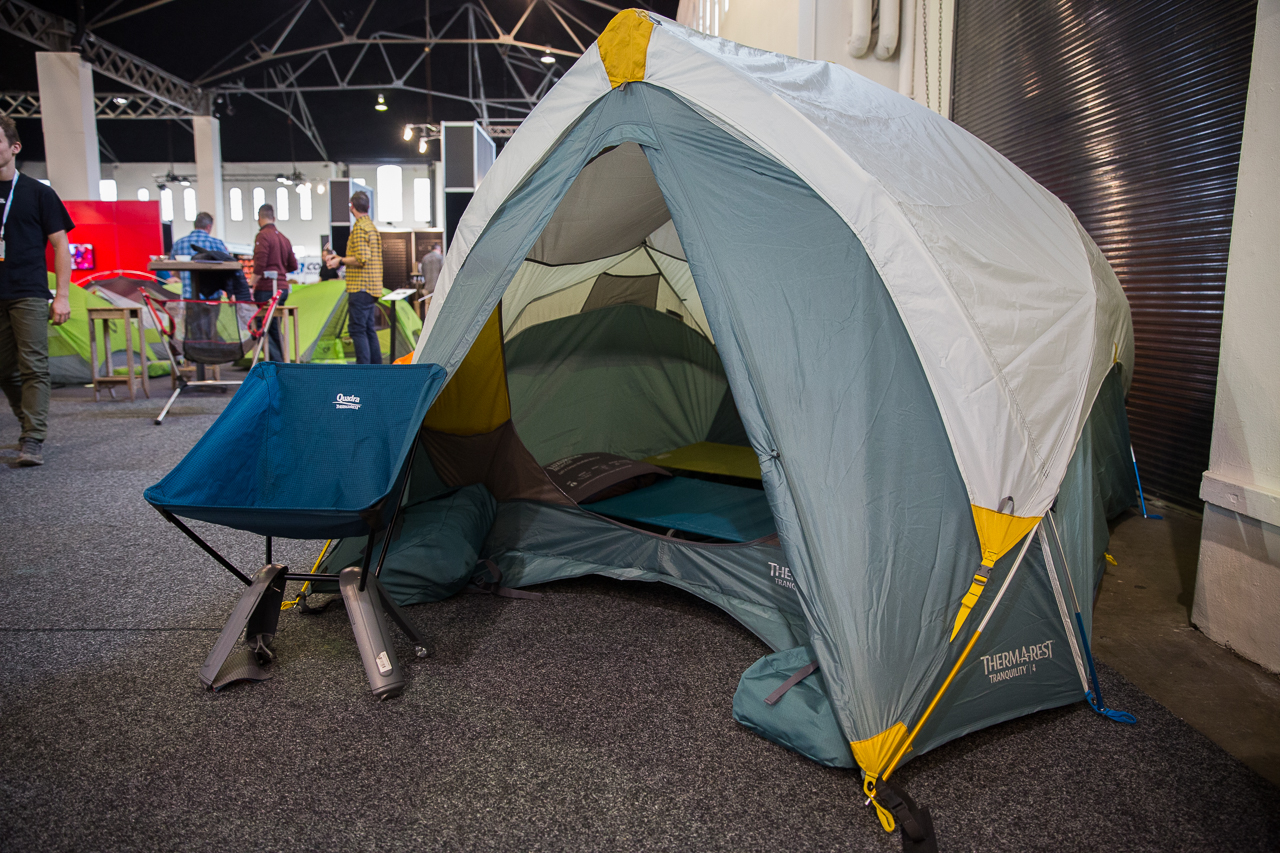 The Tent Field
We headed out to the tent area where a lot of tents were set up, in a variety of shapes and sizes.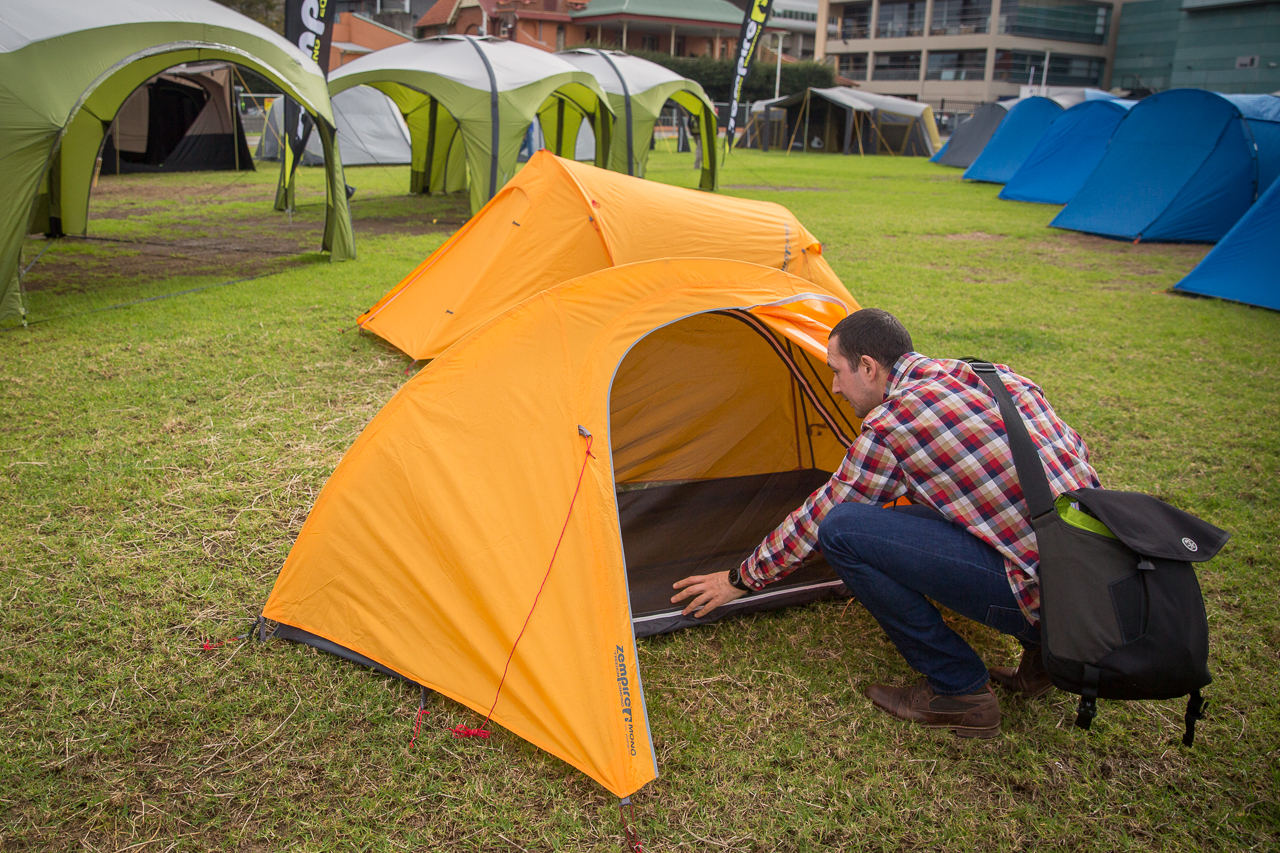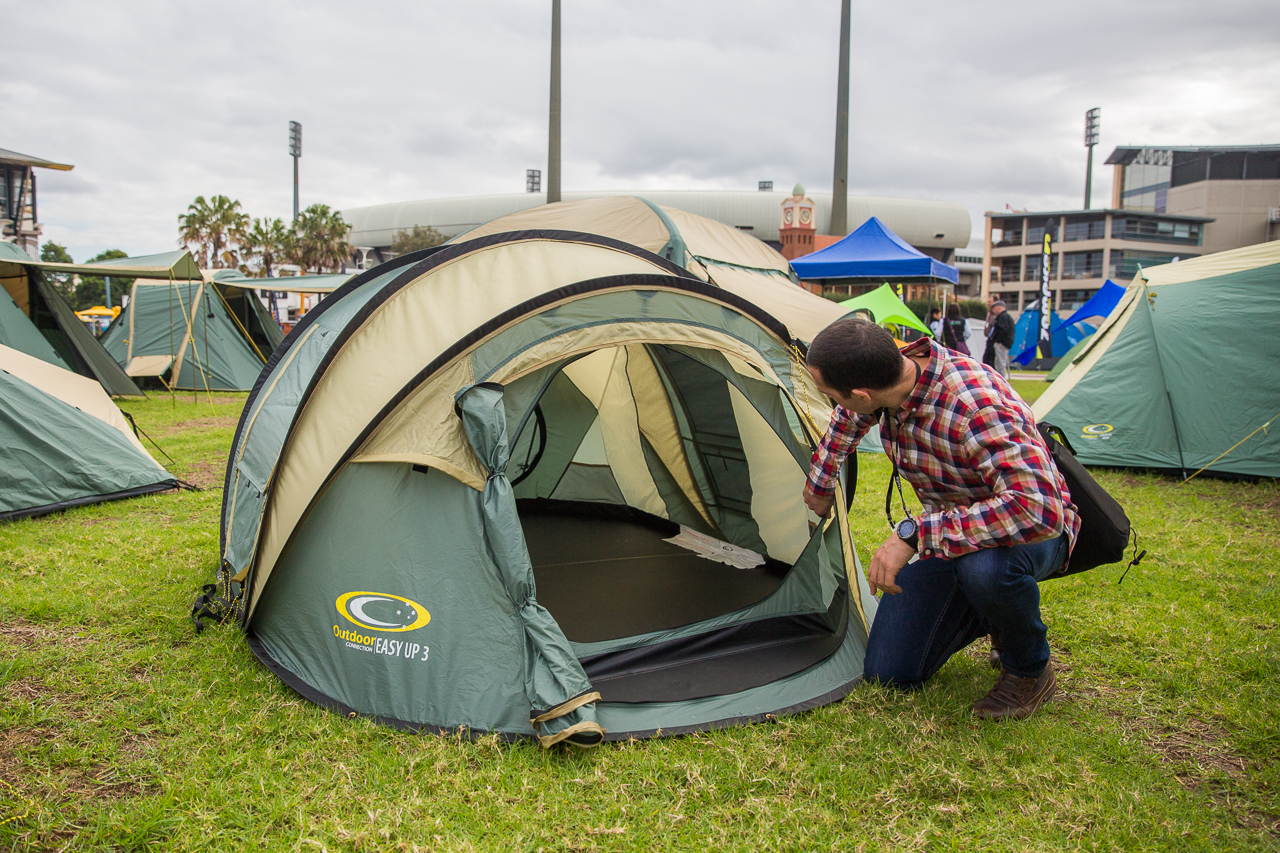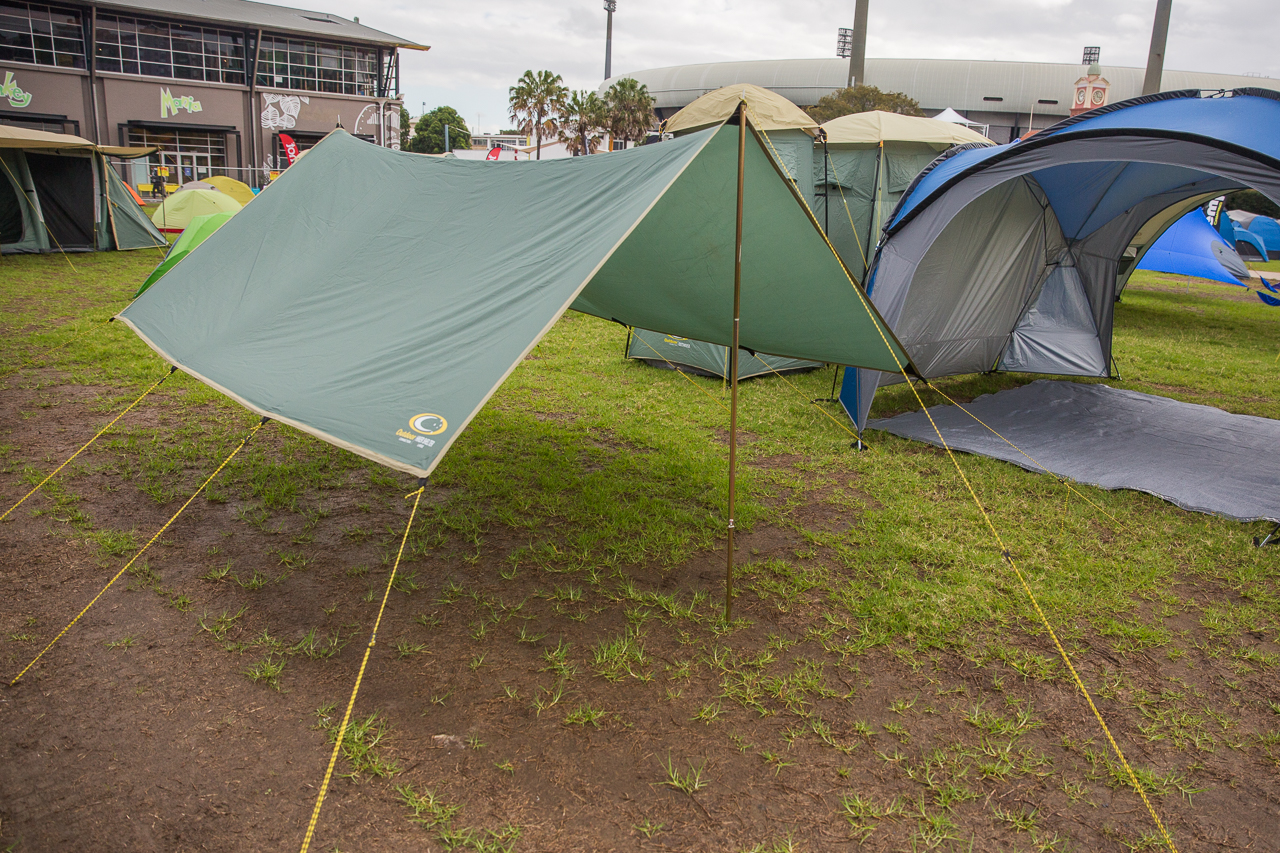 PELICAN
Pelican have been around for years and are best known for their virtually indestructible travel cases. What caught our eye this year was their range of drinkware and cooler boxes. The Traveler Tumbler can store hot or cold liquids at the correct temperature all day, and come with a narrower bottom section so they can fit into most vehicle holders.
We were told that the cooler boxes can retain ice for ten days!  One of the Pelican exhibitors recently came back from a ten day fishing trip where he had fish stored in the box but was dubious about opening it up and releasing all the cold air, but he took a gamble and opened it anyway. To his surprise there was still ice in the bottom, after ten days!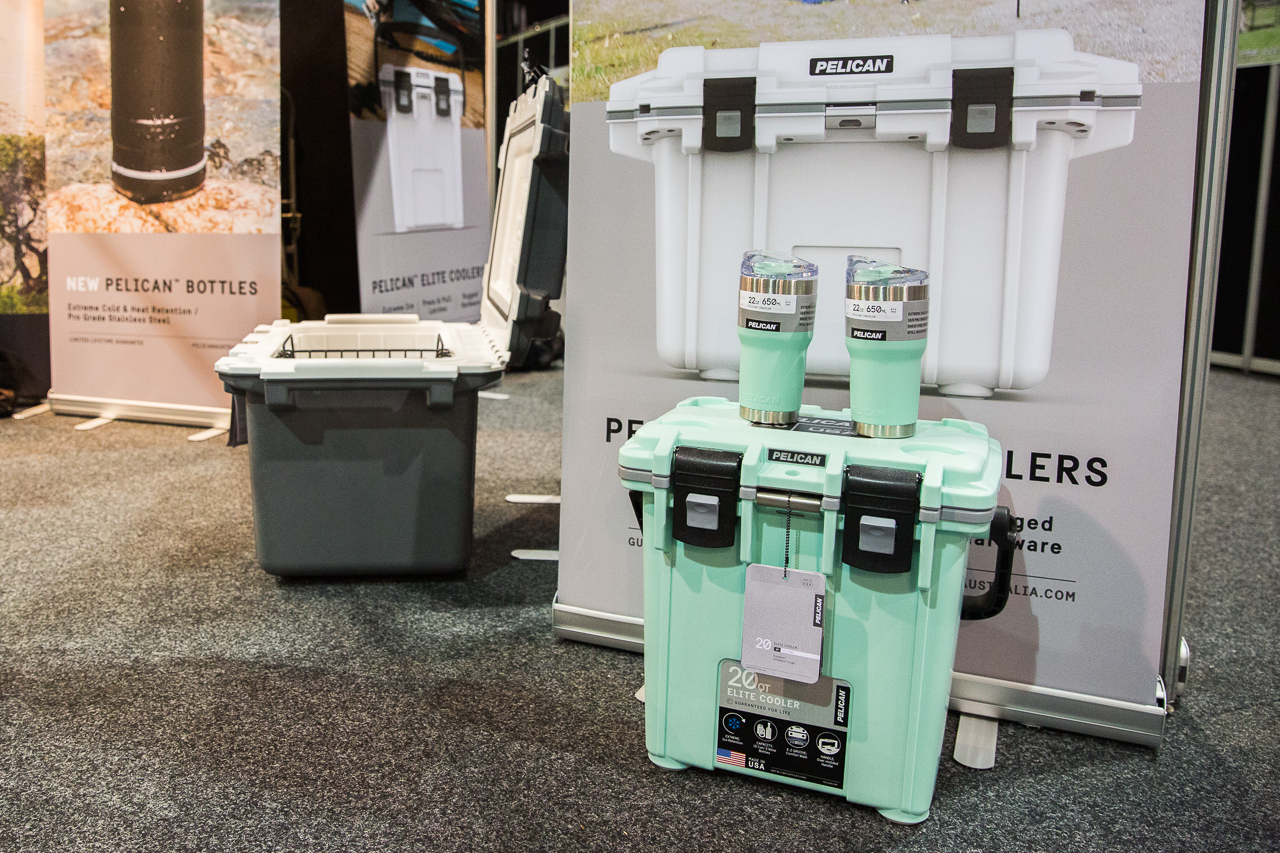 ONE PLANET
The reason we didn't shoot as much as we wanted was that we got stuck at the One Planet stand for longer than expected. We're big fans of One Planet and any opportunity to catch up with them is a bonus for us. One Planet are based out of Melbourne and have been manufacturing outdoor equipment for more than 30 years. They have a reputation for creating gear that's incredibly tough and durable.
It's was great to see how the One Planet range has evolved over time. Offering more and more products each year, from their beloved backpacks and sleeping bags to tents, jackets and footwear. They still remain true to their core market and their consistency for high quality, super-tough gear can be seen across all of these products.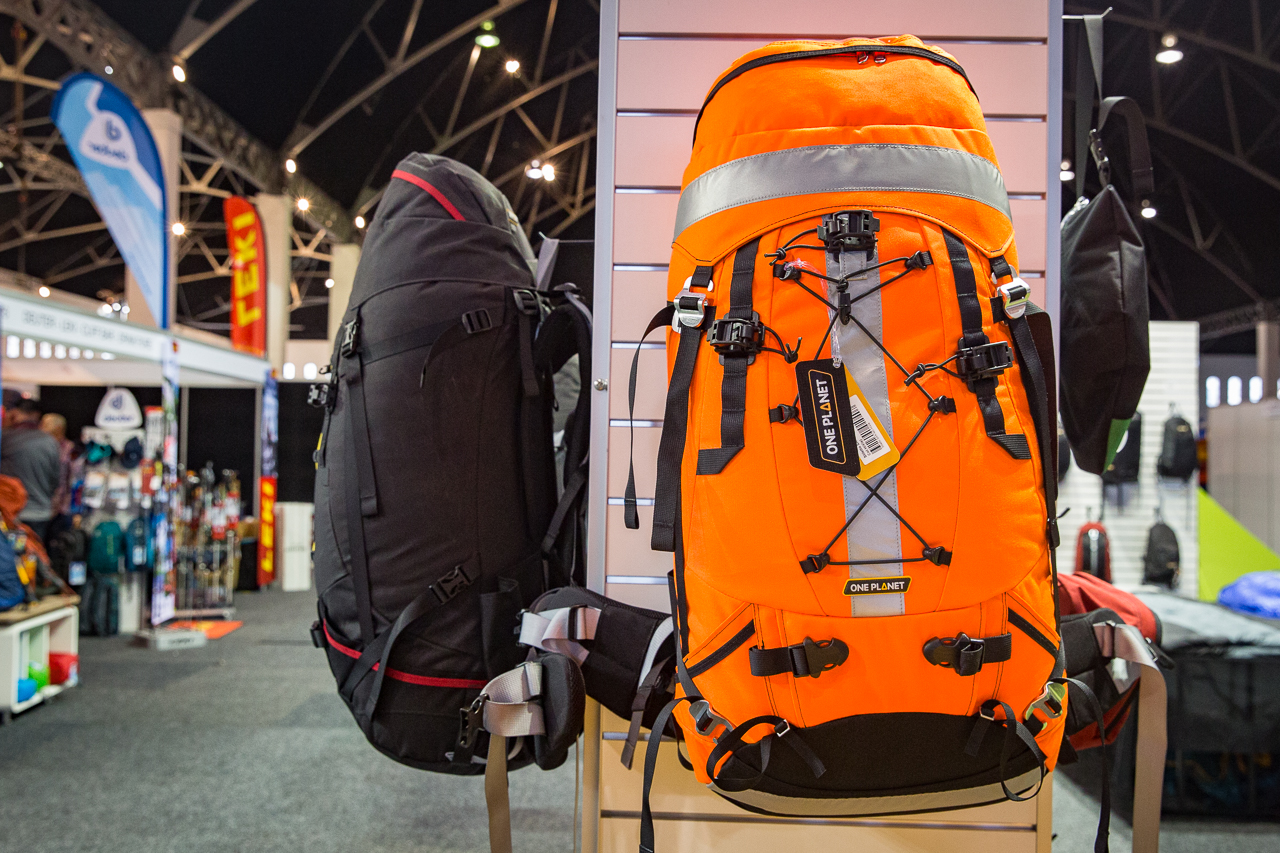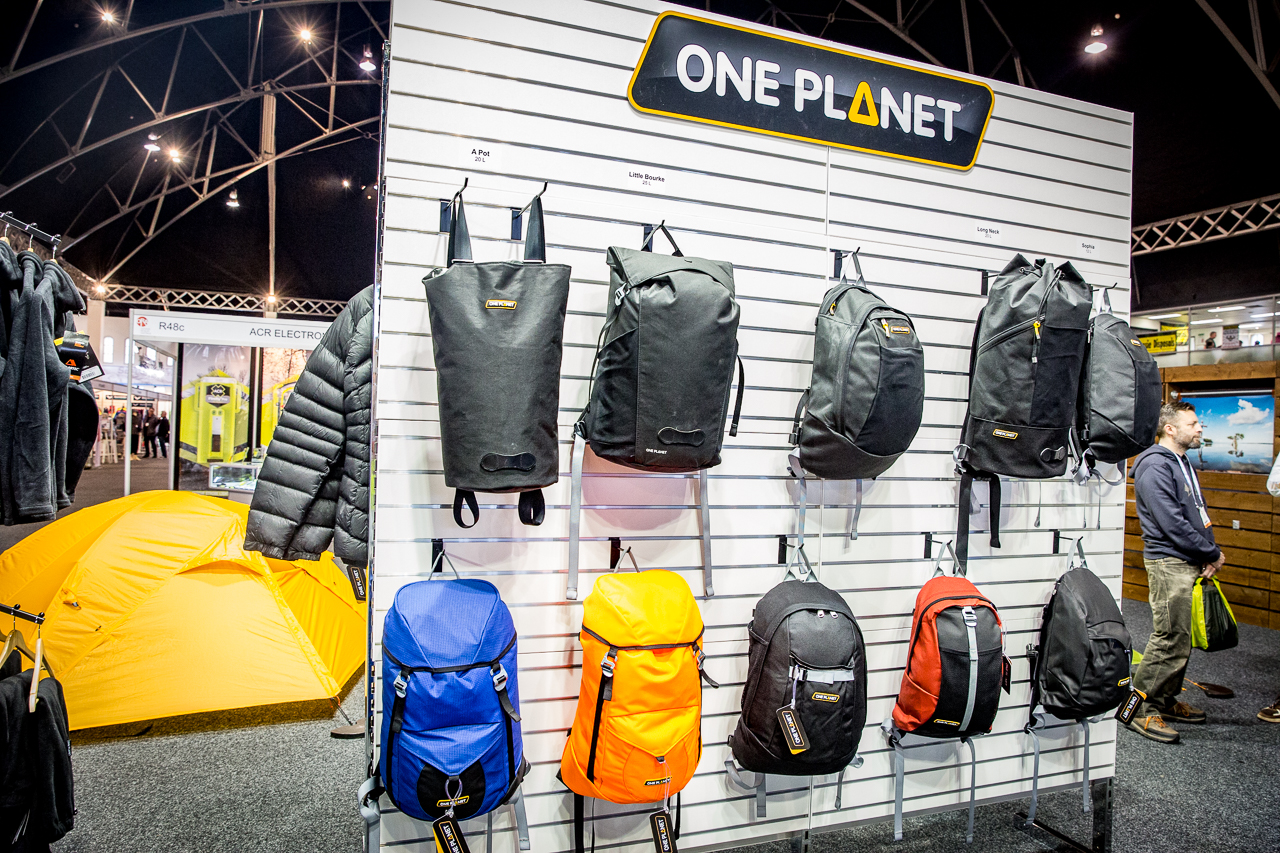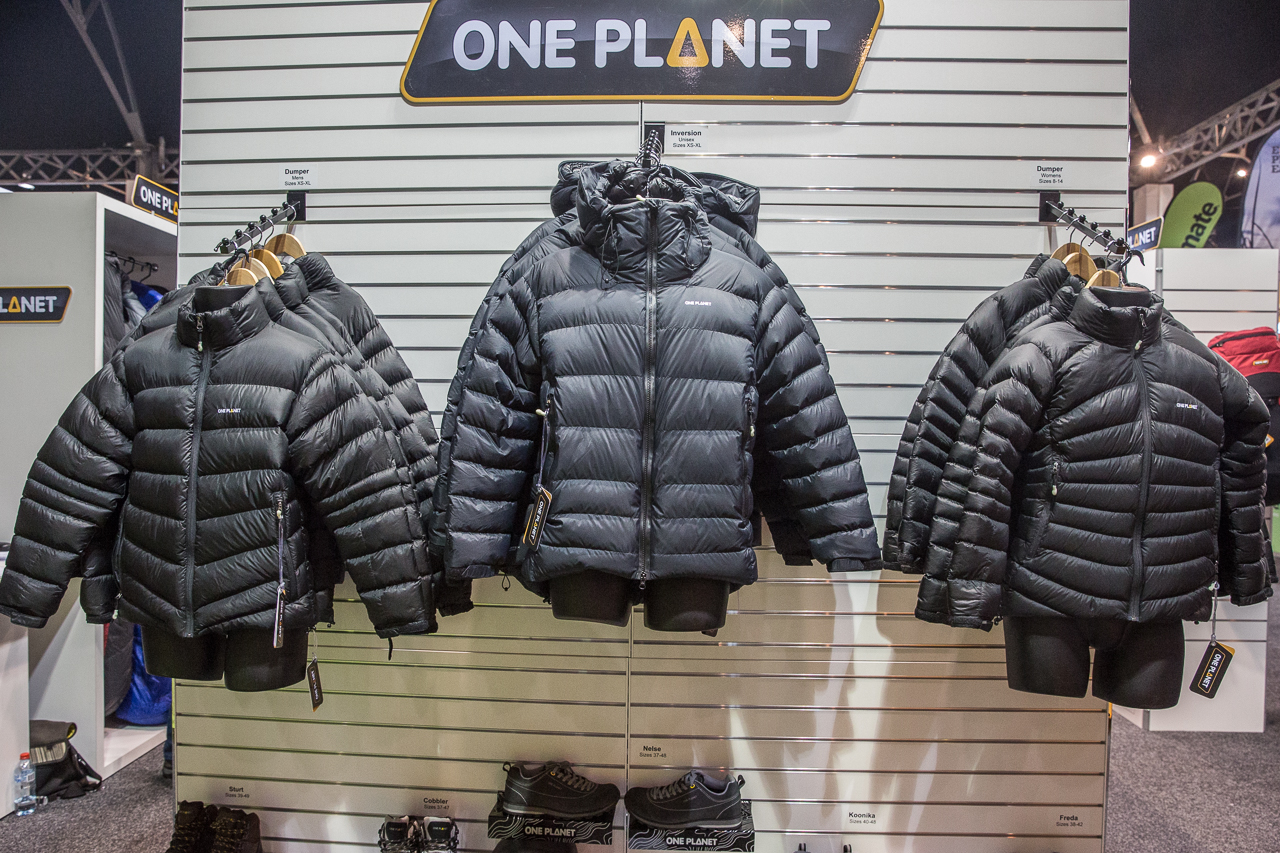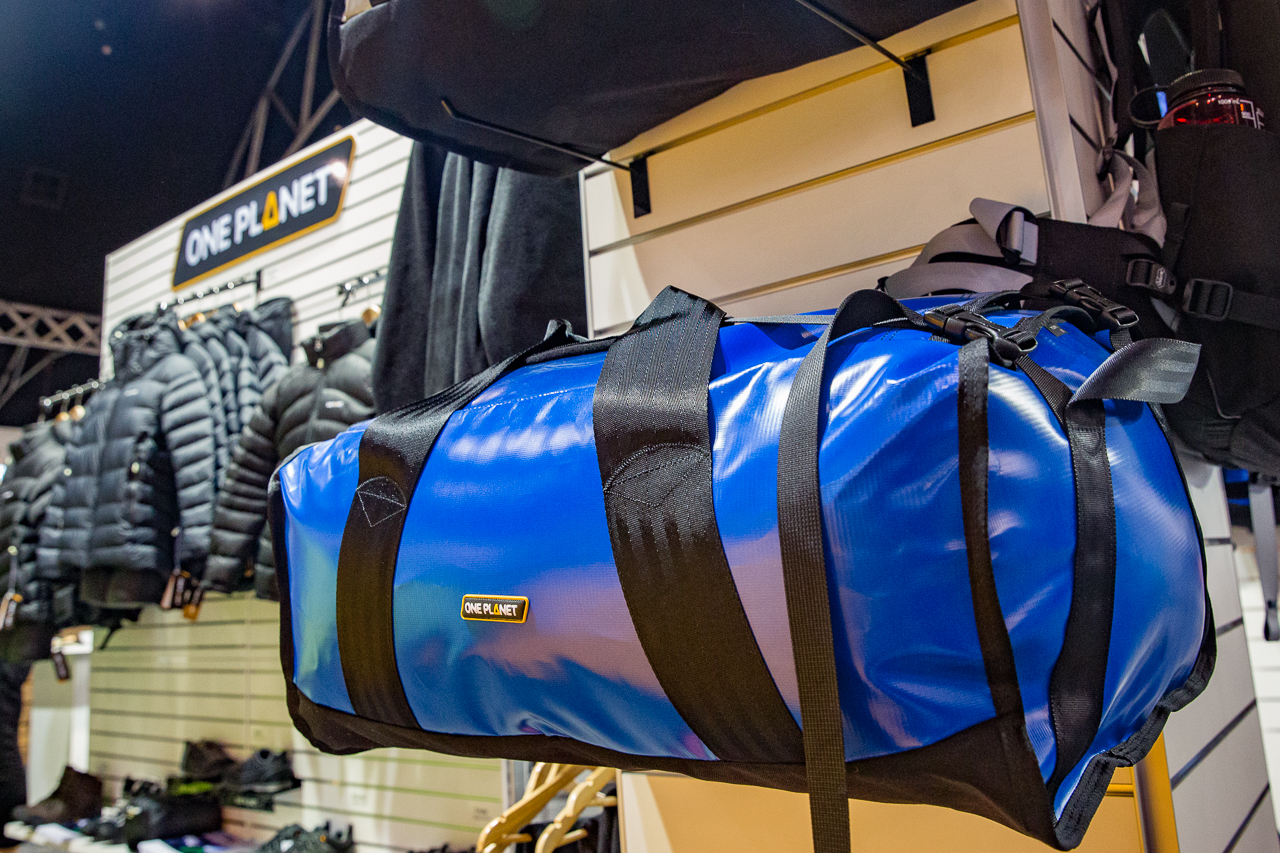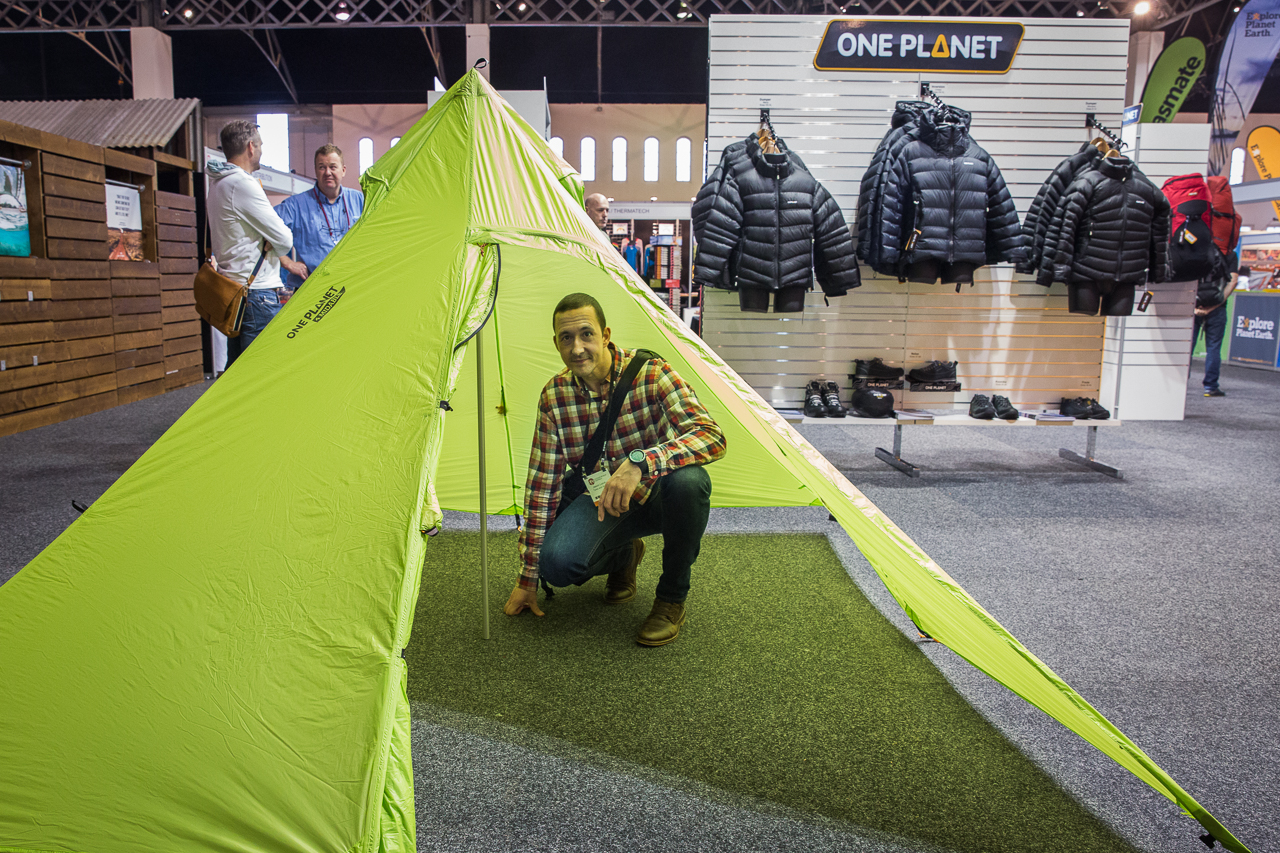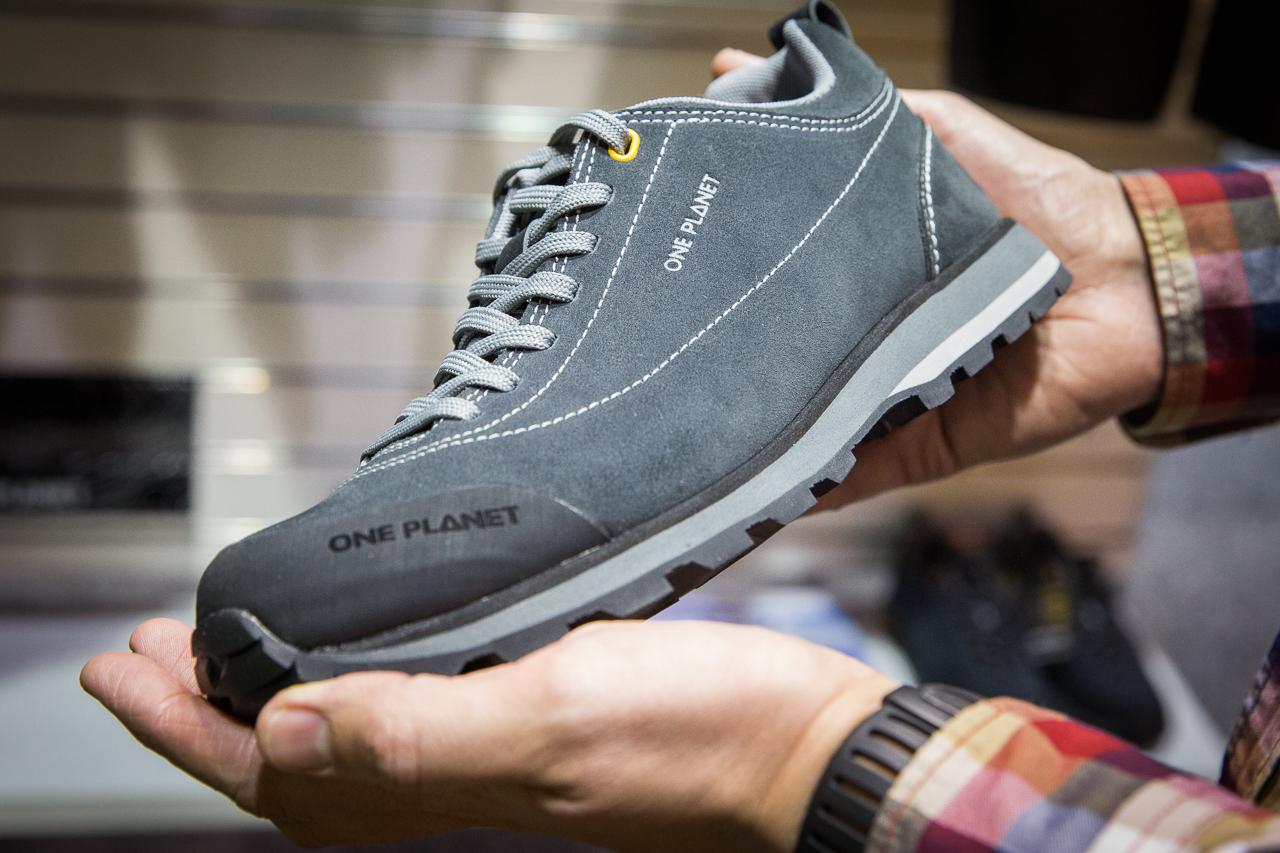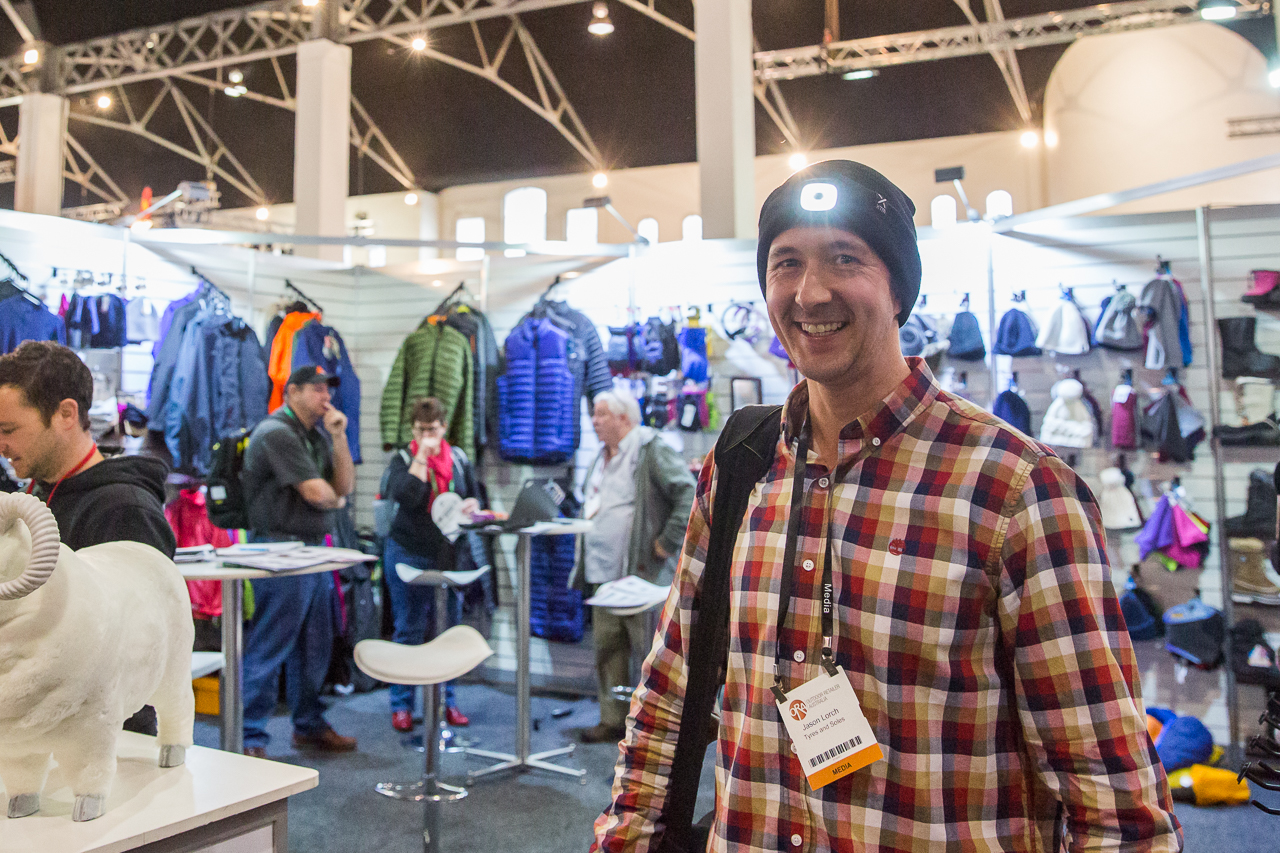 All in all it was a really good show with a ton of interesting brands and products on display, I just wished we'd come for more than one day. If you want to find out who was exhibiting, then just click here for the full list of exhibitors.
---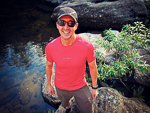 Born and grew up in Wales but now a fully fledged Aussie. A passionate mountain biker, hiker and general nature addict. He also fancies himself as a bit of a muso and enjoy a good craft beer every now and again (probably too often).
His blog at Tyres and Soles will inspire people to get out there and experience first hand, the natural wonders that surround them. and is well worth checking out. Be sure and go get lost in the stories and reviews over at Tyres and Soles.