Last weekend was the Obstacle Course Racing (OCR) World Enduro Championships or more commonly known as the OCR World Championships. Competitors ran the 10km course with 30 obstacles in it and tried to knock over as many laps as they could in a 24 hour period. This year I was chasing Shammes AlShamsi, the only entrant from the United Arab Emirates around the course.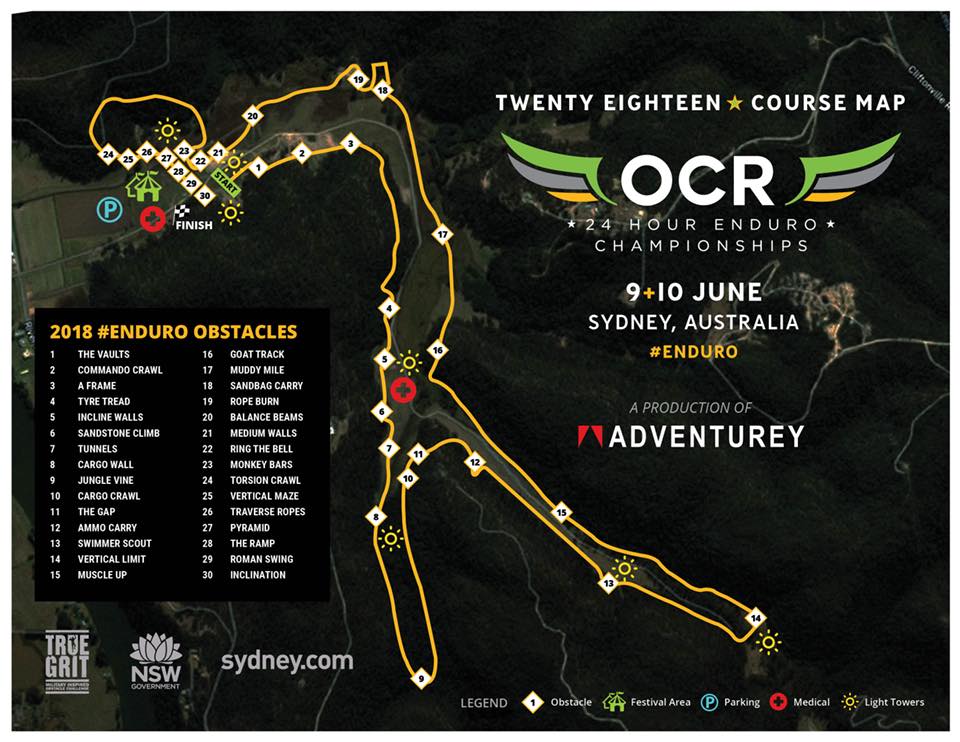 The Race
This has to be the toughest and most brutal race that pops up on my calendar. Whilst I think that the people who do 24mtb races and 24hr trail runs are crazy I believe (and please correct me if I am wrong) that these competitors can find a rhythm and lock into it. Obstacle course racers have to break that rhythm every 40m or so to complete a different obstacle. They do a huge variety of obstacles such as rope climbs, crawling in the mud under barbed wire, scaling walls and rope traverses across the creek.
Chasing one competitor around the course is a little bit awkward as the course is so spread out. I found the best place was around the start finish area where the greatest amount of obstacles were found making it easy to jump between one and another. I didn't manage to get all the obstacles I still managed to get a good selection of shots with Shammes and and managed to grab a few other folks as I was waiting for Shammes to get back around to me.
Night
This has to be one of my favourite events as I simply love shooting at night. As night fell so too did the rain and fog. Both years I have shot it it has been raining and foggy which definitely add to the atmosphere of the event. I know many photographers don't like these conditions but I love it. To a point that is, eventually heavy rain can wear me down.
Trying to pick out that one competitor in the night though became even trickier as it was almost impossible to tell one competitor from another in the darkness and the headlights shining into my eyes. I basically just ended up shooting most people in the night and hoping one was Shammes. Its always good fun playing around with different lighting setups at night. Hopefully I didn't blind anyone but no-one complained to me so that's always a good thing.
Morning
I got up early for another few shots but had to shoot off before the finish due to another booking. In the early hours of the morning Shammmes, like many others, had pulled the pin due to exhaustion. I still managed to grab a few more frames before I shot off though. Being the athlete that Shammes is though he is off to Andorra this weekend for not one but 2 more Spartan Race events.
I certainly hope to be back again next year. Registration for the event has opened already. The level of fitness of these athletes just astounds me and the vibe at the event itself is just great. It is well worth checking out even if racing is not for you
The rest of the images can be viewed here on my website
Details for signing up for next years event can be found here here otherwise just come along, check it out and marvel at the strength of these crazy athletes.
Sunrise over the OCR 24hr World Titles at the weekend. It's a long session behind the lens (yes I do sleep for a bit) but it is so much fun to shoot.

Action from the True Grit, OCR World Titles 24hr obstacle race, Lower Portland, Australia

Action from the True Grit, OCR World Titles 24hr obstacle race, Lower Portland, Australia

Action from the True Grit, OCR World Titles 24hr obstacle race, Lower Portland, Australia